A 40 year-old unsolved mystery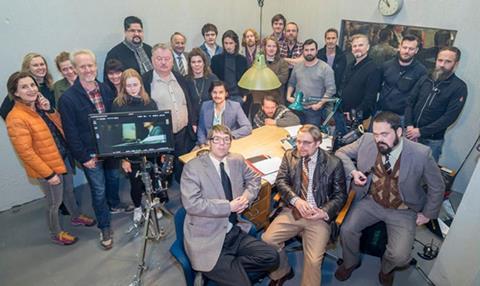 Production company Mosaic Films; Sagafilm
Commissioner Kate Townsend
Length 1 x 85 minutes
TX 10pm, 14 August, BBC4
Director Dylan Howitt
Producers Andy Glynne; Marget Jonadottir
Editor Miikka Leskinen
Post-house Envy
Two strange disappearances and a dark unsolved mystery made for a fascinating and compelling story. But making a documentary about two alleged murders, which may or may not have taken place, over 40 years ago in Iceland presented challenges from the start.
It was a sensitive subject; the original case had shaken the national psyche of the tiny island community. The years that underpinned the investigation were a period of great upheaval in the political and cultural history of the country.
The story is over four decades old, but in Iceland it feels current and personal, almost like a family saga. For many, it symbolises the loss of innocence and there's still a sense of trauma.
To make everything more complicated, though six people were convicted of the crimes, the only evidence against them was their confessions.
Later, it would emerge that they'd been the victims of such extreme interrogation techniques that they had come to doubt the certainty of their own memories.
While most of the Icelandic population now believe the convicted individuals to be innocent, some of the defendants themselves still harbour doubts about whether they did it or not.
Two of the accused are now dead, and two more are unwilling to talk. There are no recordings of the interrogations that took place, and the notes in the police files are full of inconsistencies. There were a hundred unreliable versions of what had happened.
An Icelander made a documentary on the subject more than 20 years ago – and had a nervous breakdown. Journalists approaching the case are warned that they 'might be stepping into a black hole'. Foolishly or not, we stepped right in.
At first, we were concerned about the tight-knit community closing ranks. We quickly discovered that everyone literally does know everyone, and when you interview one person in the morning, everyone else knows your name in Iceland by lunchtime.
We feared access might be scuppered by a collective vow silence. One negative interview could stop the film in its tracks.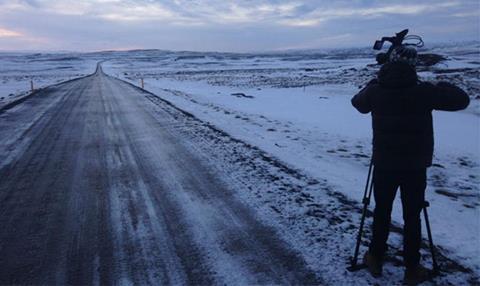 Thankfully, this didn't happen. Perhaps it's because Icelanders are naturally open people – living in a small country with a country-town feel, there's implicit trust in others.
Or maybe it's because we were always upfront about what we wanted to achieve and never had cause to lie or deceive anyone. Either way, everyone talked. And talked, and talked…
From the very beginning we were always wanting to create something with the cinematic aesthetic and pace of Errol Morris's Thin Blue Line, crossed with the contemporary feel of a Scandi-Noir, with an evocative and melancholic music score, washed-out colours and a dark, complex mood.
We built the film around interviews with key characters and reconstructions, interweaved with the limited pictures and archive from the 1970s.
We used a narrative device that presents the six convicted as guilty, but as the film progresses and the details of the case are revealed, seemingly trustworthy information begins to warp and twist, creating the sense of disorientation similar to what the suspects themselves went through. What is real and what isn't?
A film of this scale takes a long time to make and costs a lot of money. We were fortunate to partner with Icelandic co-producer Margret Jonasdottir's Sagafilm, which sourced grants from national funds and tax breaks.
Andy Glynne, My tricks of the trade
Be 100% honest with all contributors. We took no sides, but were completely up front about the film and made ourselves available to answer any questions and concerns. I think this openness helped to create a climate of trust, but also prevented us from over-worrying about editorial decisions.
You can't rely on the weather – as we discovered with the lack of snow in Iceland. Have a contingency budget for SFX snow, rain or wind machines.
Believe in your idea. This might sound very pop-psychology, but think about whether your idea has all the right elements - great story, compelling characters, superb access and a strong visual approach.
In co-productions, you commit to snuggling up with a stranger for what could easily be a long period of time. Despite all best intentions, things may go wrong so preparing a robust pre-nup is essential for both parties.
BBC Storyville came in too, offering both editorial support and a financial contribution to the film, but we desperately needed to find more funds.
The main theme of the film is memory – its fallibility, weakness and its ability to turn fiction into fact – so we turned to the Wellcome Trust, who have collaborated with us many times before.
It put finance in through its co-production fund and provided some really helpful editorial support too. But we still didn't have enough…
Then the knight-in-brand-new-ever-so-shiny-armour that is Netflix gave me a call. We told them how much we needed funding, and they offered it to us.
Naturally, there were a few strings attached, principally around international distribution and rights, but the opportunity to reach our budget and a diverse range of international territories was impossible to refuse. Our journey had ended and despite the complex twists and turns, it was an exciting and fulfilling process.
Dylan Howitt, director
Out of Thin Air is built on the first person, eye-witness testimonies of the people who were there.
We'd spent four months editing more than 20 interviews into a viable dramatic structure, including archive footage and music. But the drama reconstruction was still to be captured.
We had a budget for just seven days of filming, both on location and on four studio-built sets, so we had to be very efficient.
Working with DoP Bergsteinn Björgúlfsson (Trapped, Of Horses and Men) and drama co-director Oskar Jonasson (Reykjavik-Rotterdam), we went through our rough edit scene by scene and storyboarded exactly what we needed to shoot.
The Icelandic's cast and crew's knowledge and aesthetic helped inform every frame. Creating an authentic 1970s setting needed incredible attention to detail in art direction and costume design, from the specific green of the walls in the prison cells, to the period cars we used to block signs of modern life when shooting exteriors.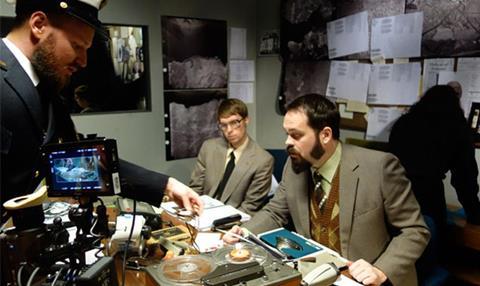 We filmed in November, when the short hours of daylight worked to our advantage, as most of the story takes place at night.
This is a story about the fragility of the human mind and the fickleness of memory. We wanted the audience to feel like they were inside the heads of the contributors as they lived through these events, even as they struggled to remember exactly what had happened.
We decided to film with an Arri Alexa using old glass, anamorphic Kowa lenses, which brought a softness to the image, and beautiful streaking flares. They evoked both the period and a fractured, subjective headspace. We also shot everything at 50fps in dream-like slow motion.
Although we cast actors who closely resemble the real people, we filmed them so you never see faces clearly, throwing the focus elsewhere. The audience is given space to project themselves into the story.
Back in London, we worked with colourist Vicki Matich at Envy to create a dark and desaturated wintery look. We hope the overall effect takes the audience on an unsettling, compelling journey through 1970s Iceland to experience a real life Nordic Noir.