Following four teams travelling by whatever route they wanted on an epic race across the world was always going to be challenge, no matter how much planning we did, says Mark Saben
Production company Studio Lambert
Commissioners David Brindley; Michael Jochnowitz
Length 6 x 60 minutes
TX 9pm, Sunday 3 March, BBC2
Executive producers Mark Saben; Tim Harcourt; Stephen Lambert
Series editor Stephen Day
Series director Rob Fischer
Producer/directors Brent Gunderson; Zoe Hines; Georgina Kiedrowski; Eddie Lewis; Alex Reynolds
Post house Evolutions
At first, when you get a call telling you that four teams of your contributors and their embedded crews are on a Kazakh ferry that has dropped anchor in the Caspian Sea due to high winds, you thank the TV gods – just the drama we want.
Four days later, when they haven't moved and are running out of food and water, you think that's probably enough drama and start wondering about their health and safety, and the budget.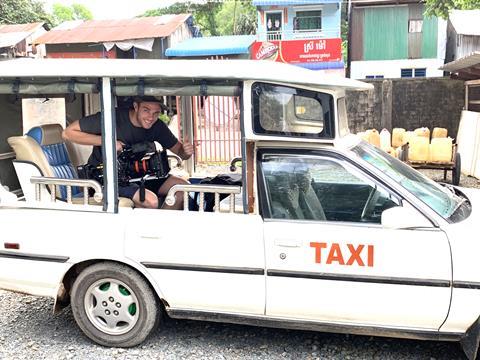 Race Across The World was a truly epic and ambitious commission, which took five pairs of ordinary people on a 12,000-mile race from London to Singapore.
The rules were simple: the competitors couldn't take any flights, or use a smartphone or credit card. Each contestant only had the cash equivalent of a one-way economy air fare to their destination to pay for everything – travel, food and accommodation.
As cabin fever set in on the Caspian Sea, there was one small comfort: we were definitely fulfilling the brief to make the series feel like it was running off the rails.
Having been involved in the early years of The Apprentice and the first series of The Voice UK and Strictly Come Dancing, I know there is nothing quite like being part of a big scary project to give you sleepless nights.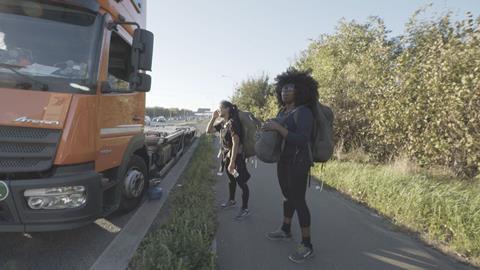 From the moment Studio Lambert told me about Race Across The World, I desperately wanted to be involved. To the BBC's credit, it stood by its desire to commission something with scale and ambition. It really was a leap into the unknown.
We wanted our contributors to feel that they had free agency in all their decisions. All they had to do after leaving London was hit five checkpoints – Delphi in Greece; the capital of Azerbaijan, Baku; Tashkent in Uzbekistan; the ancient Chinese town Huangyao; and a small island in Cambodia, Koh Rong – before they reached the finish line in Singapore.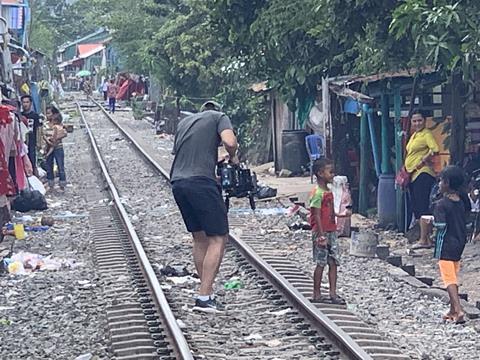 How they made their journey was up to them. This meant, as a production, we had to react to their decisions, however nonsensical. It was a nightmare for production management, as the competing contributors decided how and where to go. You cannot underestimate how challenging the journey could be at times.
At the second checkpoint in Baku, we'd planned for the teams to make a spectacular 1,400ft ascent in the country's only funicular to reach the imposing Flame Towers.
However, we discovered it had broken down a day before our arrival and would be closed indefinitely. Still, I suppose it was character-building to repeatedly climb those steps to the top with the teams as they raced to the checkpoint.
Mark Saben - My tricks of the trade
Pick your team very carefully. Any TV series is hard enough to make without having to contend with monstrous egos.
Surround yourself with a brilliant, talented, hardworking team with a sense of humour. You and they will need it in the bleakest moments. You'll find with all the above that you can overcome most difficulties encountered.
Plan meticulously. Things won't and often don't go to plan, but having a run through of lots of different scenarios will embolden you to throw away your shooting script and follow what's actually happening.
Never underestimate how hard your team are working and be grateful for their efforts. If you are lucky, they will want to work with you again in the future.
Sitting on a hard seat on a cramped third-class train for more than 40 hours was also a killer, but out of such experiences came some warm and inspiring interactions with locals who were keen to show how proud they were of their country and generously explain their local customs.
One of our challenges was trying to shoot narrative GVs to ensure the series didn't feel claustrophobic.
We had a DoP and a series director following all our teams. Not only did they shoot those big sweeping drone shots that capture the beauty and scale of their surroundings, but also the on-the-ground shots that convey the hustle and bustle of travelling, so viewers would feel immersed in the competitors' journeys.
Setting the rules
Before the shoot, we sent two intrepid APs to do the whole journey as a research trip, mainly so we could prove it could be done in the 50 days our filming budget would allow, and that the travel would cost no more than an economy one-way airfare – about £1,300.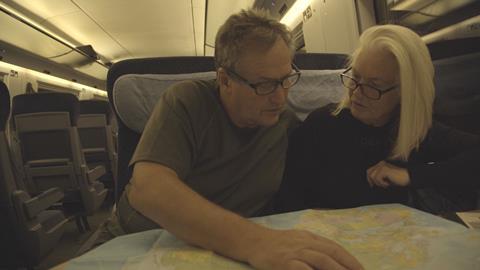 We had to apply for visas for all conceivable routes and research every likely bus and train option, cost and connection. We drew up protocols that set rules for how the teams could hitchhike, travel at night and cross borders safely.
Even then, just when we thought we'd thought of everything, we had to contend with a landslide in Vietnam closing down the railway for 16 hours, and a tropical storm in Singapore just hours before the teams were due to arrive, meaning the expensive drone operators couldn't fly their drones.
It was a wild, wild time and an incredible adventure. I would do it all again in a heartbeat.
WORKING WITHOUT A SUPPORT VEHICLE
Stephen Day, series editor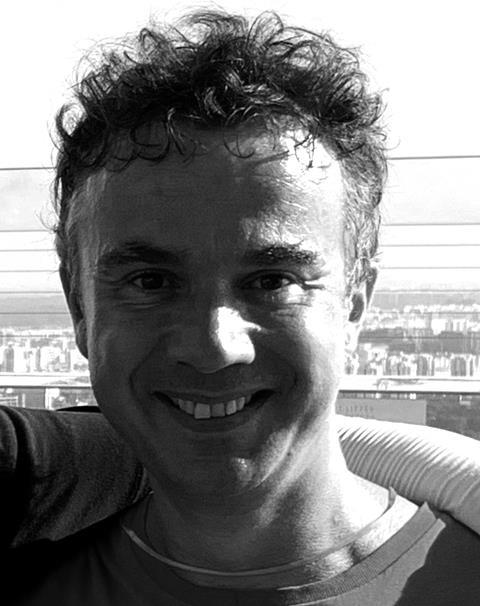 Embedded crews are usually followed closely by a support team, often in a vehicle and within strict filming hours, so that the two elements don't become separated for any length of time. However, the nature of the race meant that our embeds could not rely on their support vehicle always being nearby.
The contributors and their attached crew needed the ability to jump on a train, for instance, for journeys sometimes of more than 24 hours, so the support vehicle would be left well behind. Hence, they had to be able to carry all the necessary equipment with them.
We settled on two main cameras: a Sony FS5 for most of shooting and a Sony A7S for situations that required less-obtrusive filming, such as on transport and in transport hubs. Budget restraints and the need to keep the team mobile also led to a unique audio set-up to go along with these cameras.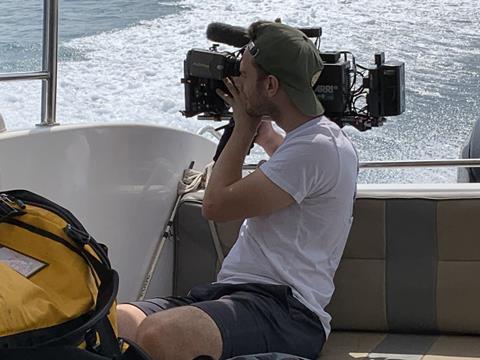 The contributors wore A10s that transmitted to a unit housed in a bum-bag and operated by the embedded AP. This recorded a back-up of the audio alongside that directly recorded to the A10s, and the results – across three continents and 21 countries – were great: brilliant sound quality throughout and very rarely any corrupted files.
GOPRO FLEXIBILITY
The team also carried a GoPro for circumstances such as filming on a sleeper train – we were able to stick them up in the corners of the contributors' cabins when they endured five days on the Caspian Sea and they were useful for video diaries.
The APs could also attach the GoPro to a gimbal to operate as a second camera in particular scenes. The whole set-up required a lot of multi-tasking from the embed teams – a challenge they rose to magnificently.