Red Sky Productions to make BBC Scotland's Socially Distant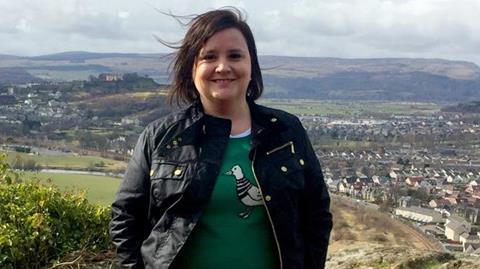 Comedian Susan Calman is to host a topical show from her garden for BBC Scotland as the national channel adapts to the coronavirus crisis.
The one-year-old channel will soon run down its stock of originals but has ordered Red Sky Productions to produce Socially Distant with Susan Calman.
The Secret Scotland host will deliver her own take on the crisis and introduce self-filmed contributions from musicians, comedians and actors.
Socially Distant was ordered by Gavin Smith, BBC Scotland's comedy, drama and entertainment commissioner. "I'm delighted to be hosting a completely unique show for these unprecedented times," said Calman.
The commission is a far cry from Calman's most recent gig, in which she will take over from Jane McDonald as the host of Channel 5's Bafta-winning Cruising series – one of many shows set for a delay or rethink amid the coronavirus pandemic.
Screen Scotland support
Future productions of this ilk could be helped along by Screen Scotland's newly launched Single Project Development Fund, which has been forged to help Scottish indies develop "creative and ambitious" projects in the coming months, as they react to the virtual TV production shutdown.
Screen Scotland is also launching a £1.5m Screen Bridging Bursary programme, which will provide one-off bursaries of £500 to £2,500 to freelance PAYE and self-employed screen sector workers who are experiencing immediate financial difficulty due to Covid-19.
The government launched its freelance financial help scheme last week but a significant number of the self-employed have already reported falling through the cracks.
The People's News
Meanwhile, BBC Scotland is re-working the third series of Tern TV's The People's News to directly cover Covid-19's impact on the 5 million-strong nation.
The People's News: Corona Diaries will feature conversations with a cast of different families across the nation, who give their personal testimonies of living through the crisis.
"Corona Diaries will reflect the innovation, humour and very different views on the news that are emerging," said Tern TV managing director Harry Bell.
"This is the chance to hear and see how ordinary people are reacting from their own living rooms to this extraordinary new world."
Both shows will air soon and will be made completely remotely.
With its originals slate running dry due to the TV production shutdown, BBC Scotland will revive comedy classics from the archive, such as Still Game, along with broadcasting classic football matches.
In line with the network, it is keeping core news bulletins running and also broadcasting a Bitesize Daily Scotland show for kids at 10am each day.