Turning zoo life into animal magic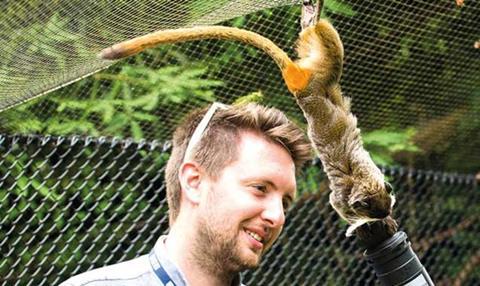 Production company BBC Studios
Commissioner Cheryl Taylor
Length 30 x 12 minutes
TX From Monday 14 August, CBBC
Executive producers Jonny Keeling (BBC); Richard Rowe (DHX Media)
Series producer Aaron Paul
Production manager Sophie Cole
Director Rowan Crawford
Writers Aaron Paul; Stuart Garlick
Producers Clare Kingston; Emily Taylor; Rowan Crawford; Adam Oldroyd
Editors Stuart Garlick; Alex Boyle; Emma Jones; Amy Fathers
Post house Doghouse Post Production
Animation and visual effects Hello Charlie
It's sounds like a relatively simple proposition: an ob doc for kids, set in a zoo, with talking animals.
But for many unforeseen reasons, creating The Zoo ended up being something of a beast (excuse the pun).
AARON PAUL
My tricks of the trade
Necessity is the mother of invention. Curveballs can force you to think about things in a new and creative way. The results can often be much better than you originally planned.
Everyone on the production has a valid voice, regardless of role. Make sure you listen to them.
Understand that just because you are in charge of a production, it doesn't mean you are always right.
Be nice to people, even when you don't feel like it. It will pay dividends in the end.
The first step on a long road was taken nearly three years ago, when we set out to make the pilot. I'm not sure anyone has ever made an 'animated comedy ob doc natural history series for children' before, let alone the BBC Natural History Unit – and certainly not me.
I didn't really know where to start, but editor Stuart Garlick and I cobbled together a test episode using material that had already been shot at Paignton Zoo in Devon, and then tried to make it funny by adding some voiceover.
Animal etiquette
The results were okay, but two fundamental questions remained: would children fi nd it funny, and could a gorilla say 'shut up' on CBBC?
Armed with the yet-to-be-animated pilot, executive producer Jonny Keeling and I headed out on the road and began showing it to kids.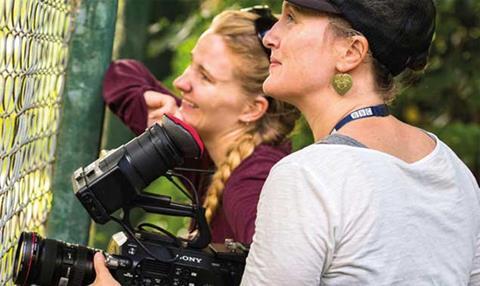 Our first test screening with a group of nine-year-olds in Bristol was an incredibly tense affair. We had crafted quite a conventional ob doc opening and, if I'm honest, it dragged.
The silence in the room was palpable; unlike adults, children of that age don't pretend to like something out of courtesy. Their body language said it all. Every yawn, head scratch, nose-pick and wandering stare felt like a knife in the heart.
But the moment Jürgen (our megalomaniac silverback hero gorilla) uttered the words "shut up", the room exploded into laughter. I turned to Jonny and we both smiled. Our questions had been answered.
With the addition of animated mouths, from the hugely talented team at Hello Charlie, our plan was formed.
But then a new problem emerged. Making one episode was hard enough – how on earth were we going to make 30?
Due to the lack of a 'how-to' manual for this kind of series, I licked my finger, stuck it in the air and decided we should do three pretty obvious things: shoot some ob doc material; write some funny lines; get it animated.
It may sound straightforward, but we soon discovered that when brought together in this crazy mix, none of these key ingredients seemed to work.
The material wasn't the issue; self-shooting director Rowan Crawford and the team at Paignton Zoo had done a brilliant job. The question was how to make the material funny. It was time to stick the finger in the air again.
We had decided early on that if we wrote the characters well enough to begin with, once we married them with actuality, everything would hopefully fall into place.
The plan was to use what became known as the 'Homer Simpson model'. Homer is such a well-written character that you know him inside out. Whether you send him to the moon or lock him in a brewery overnight, you have a pretty good idea what will happen.
Actuality meets fantasy
For The Zoo, therefore, we had to get the gorilla's personality nailed up front, so that if he got a thorn stuck in his foot for real, we'd know roughly how he'd react in a made-up, comedic way. That was the plan, at least.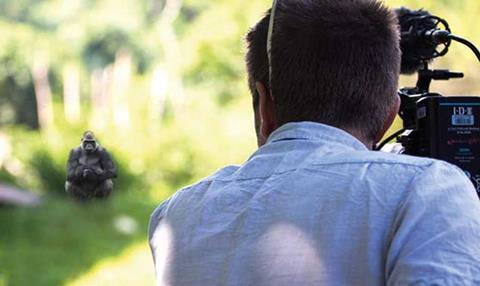 Trying to marry actuality with fantasy in this way is a delicate balance. We were keen that the keepers' world should remain genuine, but as soon as we turn to the animals, their universe should know no bounds.
What helped further was a fairly simple set of rules: the animals can hear the keepers, but the keepers can't hear the animals.
Narrator Hugh Dennis acts as moderator, communicating with the keepers, the animals and, crucially, the audience.
And then we were off and running.
After three months of shooting, 12 months of offline and 10 months of animation, I have learned so much about this process. I can now honestly say that if anyone is ever crazy enough to ask me to do it all over again – at least I now know how not to make it.
OB DOC OR COMEDY: HOW DO YOU CUT THIS THING?
STUART GARLICK
Writer/editor
The Zoo sits somewhere between an ob doc, a mockumentary and a comedy show. The animals, keepers and the daily occurrences are factual, but in reality, gorillas don't say 'shut up' and I'm pretty sure that a lion can't drive a van.
An ob doc is cut very differently to a comedy. It is created in the edit suite; often, you don't know the exact way to plot your tale until you have trawled through all of your rushes and found the 'gold within them thar hills'.
With a comedy, a lot of the creative decisions, plot and dialogue are already finalised before the edit begins. So very early on we had to decide whether we cut it like an ob doc or a comedy.
We chose the comedy route. We would be creating all the dialogue and the animals just had to sit passively while we stuck a CGI mouth on them. Right?
A team of very talented writers set to work getting scripts ready for the edit to begin, but we learned very quickly that funny words fall flat if they don't match the body language and movements of the animal saying them.
We decided instead to let the animals take the lead: find the ob doc gold, then add the comedy afterwards.
Luckily, animals run, jump, chuck stuff, fall over, pick their noses, look happy or annoyed and scratch their bums every 10 minutes, so in a way it became a collaboration between the animals and ourselves.
Trawling the months of rushes, we slowly pieced together pretend narratives based on the funniest moments we could find, and then engineered these narratives around the bones of the reality, or 'observational documentary', sections of each of our stories.
In the end, just as the show is a mixture of genres, we had to cut it with a mixture of editing techniques. In the process, I think we may have created a new genre: the 'obsdocumockucomedy'. I'm pretty sure that it's going to catch on.