Broadcaster to launch dedicated app alongside Ultra HD iPlayer streams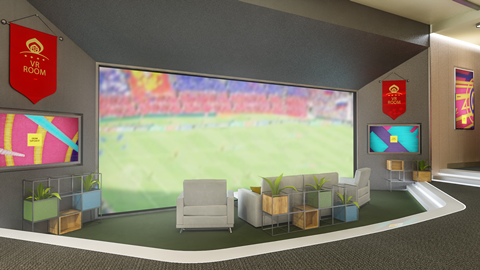 The BBC is to enable football fans to watch the World Cup in VR and Ultra HD as part of trials of the cutting-edge formats.
Under the VR trial, all 33 of the broadcaster's games will be made available via a dedicated BBC Sport VR - FIFA World Cup Russia 2018 app.
Users will find themselves located in a box in the stands of the stadium from which they can view the action.
They can also choose to watch a daily highlights package and other on-demand content via a big screen situated in the virtual box.
The free app is due to launch across iOS, Android, Gear VR, Oculus Go and PlayStation VR ahead of the 14 June tournament.
The BBC has been ramping up its VR presence, with a dedicated hub and range of new shows set to emerge this year as part of plans to bring the medium into the mainstream.
Ultra HD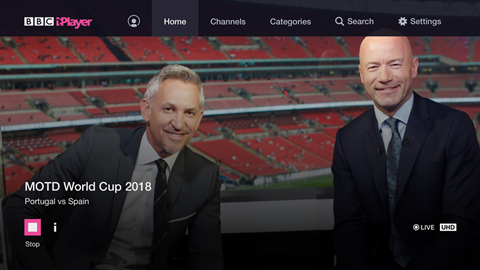 Separately, "tens of thousands of people" will be able to view the 29 games which are due to air on BBC1 in UHD.
The super high-quality coverage will be streamed via the iPlayer app on compatible UHD TVs.
The UHD stream will go live as soon as each programme begins and conclude at the end of the match. Post match-analysis will not be made available in the format.
The BBC said that data gathered from the trial will help it to optimise its UHD output and help it to prepare for a time when "delivering such large-scale events in such high quality, for larger audiences, over the open internet is normal".
BBC chief technology and product officer Matthew Postgate added both trials would give audiences "yet another taste of the future".