Grenfell: Our Home will focus on the homes and lives of the survivors before the tragedy
Channel 4 is moving into VR with a Grenfell documentary marking the first anniversary of the disaster.
The immersive film combines 360-degree video testimonies from survivors of the 14 June 2017 fire with computer-generated animations.
Grenfell: Our Home will focus on the homes and lives of the survivors before the tragedy, with animations building around them as they describe the contents of their flats. For example, one Portuguese family kept an array of plants, which will spring up as they talk.
The commission follows the appointment of C4 chief executive Alex Mahon, who joined from post house The Foundry, where she spearheaded a push into VR. Director of programmes Ian Katz is also understood to be throwing his support behind a push into the medium.
Grenfell: Our Home was ordered by news and current affairs commissioning editor Siobhan Sinnerton. The doc, which is currently being edited and will run to 15 minutes, is produced by C4 Growth Fund indie Parable.
Co-founder David Wise described it as a "warm and magical" project, rather than focusing on the tragic circumstances of the fire itself.
"The combination of 360 video and beautiful animation will enable the telling of this important story in a way that no other medium can match"
David Wise, Parable
The animations were designed by 59 Productions, which worked on the opening ceremony for the London 2012 Olympics, with music by Icelandic composer Biggi Hilmars. It is directed by Parable creative director Jonathan Rudd.
Set to premiere at Sheffield Doc/Fest in June, Our Home will subsequently be released via Facebook and YouTube, followed by a UK-wide Samsung Gear tour.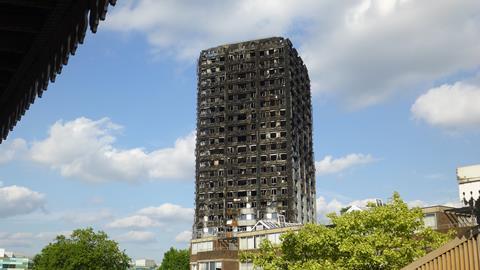 The doc will act as a toe in the VR water for C4, which is understood to be weighing up the potential for a standalone app similar to the BBC's Taster VR service.
It was commissioned alongside a VR showcase of C4 programmes that includes Gogglebox, Made In Chelsea, One Born Every Minute and C4 News. The three-minute promo, also produced by Parable, will be distributed via social media.
Grenfell: Our Home is Parable's first original commission, building on previous BBC VR spin-offs related to Ambulance and One Deadly Weekend In America. Both BBC projects were ordered by Danny Horan, who was recently appointed C4 head of factual.
The doc comes as Parable expands into traditional programming and branded content. It has signed a first-look distribution deal with All3Media International and won its first non-VR commission from BBC3, for short film The Naked Truth: Obesity.
The 10-minute film, in which five people will be interviewed about their obesity while naked, will launch on iPlayer later this month.
The VR indie was launched in March 2017 by Wise, a former director of programmes for The Garden, and Nicholas Minter-Green, who was previously president of Economist Films.
It has doubled its headcount since launch to 11 staff, and recently hired Flint TV's Will Robson as head of development and Helen Collerton as executive producer to lead its expansion beyond VR.