Talkback preps My Mum Cooks Better Than Yours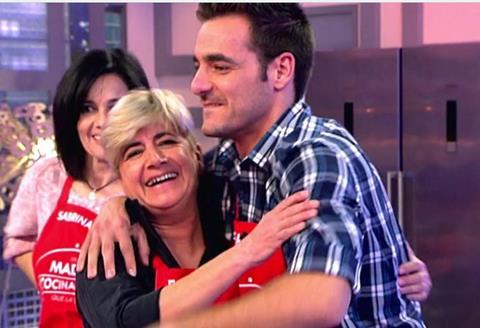 BBC1 is to pilot Fremantle Media's Spanish cookery format My Mum Cooks Better Than Yours.
The fast-paced culinary gameshow pits two contestants, accompanied by their mothers, against one another in the kitchen for a cash prize. It will be produced by Talkback and is being lined up for a daytime or shoulder-peak slot.
Spanish production company Mandarina created the format and produced it for Spanish broadcaster Mediaset España. Fremantle Media picked up the international rights to the show in 2014.
The grown-up children take part in the timed challenge, while their parents shouting instructions from the side-lines.
If things go wrong the parents can push a 'panic button' to intervene, but the move penalises the team by speeding up the countdown clock.
A food critic tastes both dishes and judges them on taste, presentation and the use of ingredients and decides whose 'mum cooks better'.
Some 11 local versions of the format have been produced internationally, with versions on-air in France and Albania.
At a Broadcast distribution roundtable in March, Fremantle Media International chief executive Jens Richter said it was the company's best-selling format of 2015.
The show is understood to be about to be piloted for the second time by the BBC, with Jason Manford and Greg Wallace attached to the project.
The pilots have been ordered by BBC entertainment controller Kate Phillips.