A dramatisation of the trial of OJ Simpson is to air on BBC2 after it picked up the rights to a true crime drama from Fox 21 Television.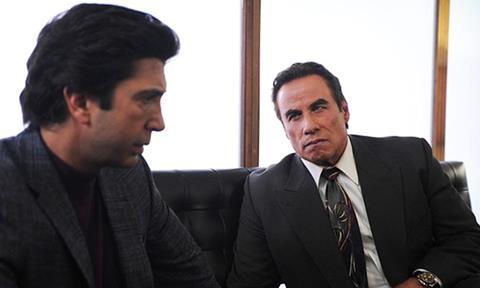 The People v OJ Simpson: American Crime Story is a 10-part series taking audiences inside the notorious 1995 legal battle in which the American football legend was acquitted of double homicide.
Its stars Cuba Gooding Jr as O.J. Simpson, John Travolta as defence attorney Robert Shapiro, David Schwimmer as defence attorney Robert Kardashian.
The series, which will air from February, was acquired by head of BBC programme acquisition Sue Deeks who described it as "a fascinating and totally absorbing dramatisation of a case seared into the public consciousness."
American Horror Story director Ryan Murphy oversaw the first episode and is executive producer along with Nina Jacobson, Brad Simpson, Scott Alexander, Larry Karaszewski and Brad Falchuk.
Based on the book The Run Of His Life: The People v. OJ Simpson by Jeffrey Toobin, it was adapted for TV by Alexander and Karaszewski.
BBC2 and BBC4 controller Kim Shillinglaw said it was a "gripping, highly distinctive series".
"With an outstanding cast and a top-rate creative team, it is just the kind of grown-up, contemporary drama I want to see on the channel," she added.
The limited series is produced by Fox 21 Television Studios and FX Productions. The People v OJ Simpson: American Crime Story is distributed by 20th Century Fox Television Distribution.