Broadcast Sport reports from Barcelona for the launch of the 24/7 LaLigaTV channel on Sky TV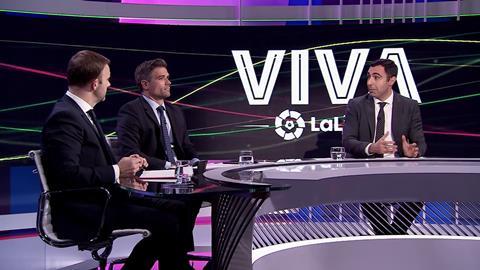 LaLiga has revealed further details of the daily schedule and content for LaLigaTV, which launches on Sky TV on 13 January. The new dedicated channel for LaLiga in the UK will be available for £5.99 a month via Sky TV and Premier Sports and promises "All of LaLiga. All in one place."
It has been launched as part of LaLiga's three-season broadcast agreement (2019-2022) with Premier Sports, which has exclusive rights to LaLiga games for UK/Ireland.
LaLigaTV will exclusively show all matches from the Spanish top-flight football league in the UK, with a single weekly Sunday morning match also shown on free-to-air via Premier Sports' sister brand FreeSports.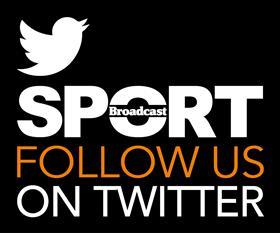 To mark the launch of LaLigaTV on Sky TV, all matches from the first two matchdays in January will be shown free on LaLigaTV – including Barcelona vs. Granada; Real Betis vs. Real Sociedad; Real Valladolid vs. Real Madrid; and Sevilla vs. Granada.
Broadcast Sport was invited to LaLigaTV headquarters in Barcelona for a behind-the-scenes tour of the production areas and TV studios.
All the operations are based within independent production company MediaPro's building.
The two companies have a long-standing working relationship, having previously partnered to produce content and games, and sell rights to LaLiga content.
MediaPro produces all the games, ensuring they have a consistent quality, graphics and look and feel.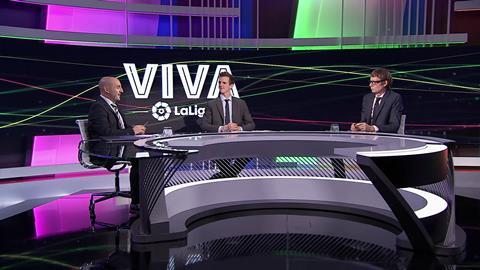 The building has nine studios, including a 400 sq m space, which is the main LaLiga studio with a large LED screen backdrop and AR graphics. Many of the LaLiga clubs are connected via fibre to the building, and MediaPro will produce games through a mix of traditional OB and remote production, with live commentators based at MediaPro.
There has been a focus on elevating production levels in advance of the launch of LaLigaTV, with LaLiga and MediaPro increasing the number of cameras used in every game to a minimum of 15 for top-tier games and eight for second division matches. They have also upped the usage of 360-degree camera replays and Skycams for top-tier games. 14 stadiums are equipped with Skycams, and eight stadiums have the 360-degree camera setup.
As well as producing the bulk of games in HD, two UHD 4K HDR games will be produced each week, for Barcelona and Real Madrid.
There will be 26 hours of live football on LaLigaTV every weekend, supplemented with a variety of regular studio-based shows, highlight and preview shows, sports docs and reruns of classic matches for the 24/7 channel.
VIVALaLiga is a daily 90-minute live studio-based magazine programme. There's a twice-daily half-hour LaLiga news show at 2pm and 6pm, and a 52-minute LaLiga highlights show every Monday. Other regular programmes include a fan-focused show called LaLiga World, a humorous 13-minute show called LaLiga Zap, and a monthly 26-minute LaLiga Talking Football show hosted by Guillem Balagué with in-depth interviews. There's also a doc-style 26-minute monthly show called LaLiga: 90 Years.
To sign up for LaLigaTV on Sky TV, visit https://www.premiersports.com/subscribenow.html