Paris Saint-Germain footballer to host The World Cup Show with Nadia Nadim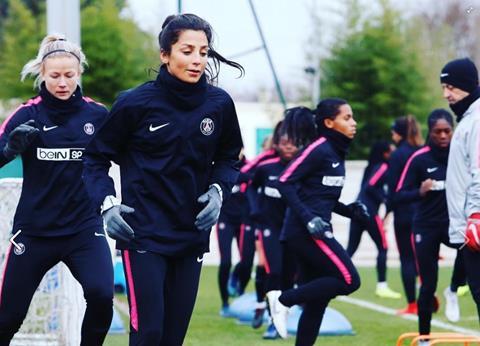 Sports network beIN has signed Paris Saint-Germain footballer Nadia Nadim as the host of a Women's World Cup show across its digital platforms during this year's tournament in France.
beIN is exclusively broadcasting the Women's World Cup across 31 countries worldwide.
The World Cup Show with Nadia Nadim will be available on beIN's YouTube and Facebook channels.
A former Afghan refugee to Denmark, Nadim has gone on to represent Portland Thorns, Manchester City and Paris Saint-Germain, as well as winning more than 80 caps for the Danish national team. Outside of football, Nadim has graduated from medical school and is a trained surgeon.
Last month beIN launched a new global initiative to encourage women across the world to play more sport under the new branding of 'beINSPIRED.'
The FIFA Women's World Cup will be the first beINSPIRED tournament aired on beIN Sports, with more tournaments to follow.
Yousef Al-Obaidly, CEO of beIN Media Group, said: "We were immensely proud to launch beINSPIRED last month and our announcement of Nadia's new show for the Women's World Cup is just one of many initiatives we will be rolling out over the coming months."