"Impressive on- and off-platform reach"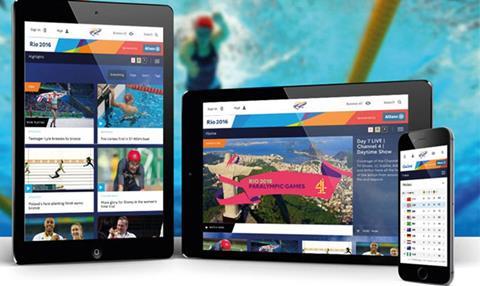 Emboldened by the success of its debut Paralympics coverage for London 2012, Channel 4 ramped it up for Rio 2016, providing up to 10 concurrent live streams and more than 700 hours of additional content - almost five times the volume of four years previously.
One judge described C4's digital coverage as having "impressive on- and off-platform reach", adding: "It continues to be a channel-defining proposition."
By integrating with the official Olympic data feed, C4 served up live results and statistics for all events. By streaming using an HTML 5 player, video was compatible with most smartphones and tablets, broadening its reach with viewers.
The needs of all audiences were taken into account when designing the platform, including those with physical disabilities and special needs.
The website included a Glory Wall, which delivered videos of the winning moments for all 147 GB medallists, without viewers needing to load a new page for each new video.
One judge said the platform offered an "outstanding level of content that went above and beyond what was required".
Deltatre, LiveWire Sport and Sunset + Vine all worked with Channel 4 on its digital coverage of the 2016 Paralympic Games.
SHORTLISTED
AT THE RACES
The bespoke site provided online coverage of The Cheltenham Festival and was designed to act as a destination for racing fans while funnelling them onto the main attheraces.com website and mobile/tablet app.
The site's traffic increased by 44% over the four days of the festival and 28% in terms of sessions and unique users.
BBC SPORT
Thanks to major events including the Olympics, BBC Sport broke digital records in 2016, increasing reach, frequency of use and quality of output.
The service's social media output reached 400 million Facebook accounts and its Rio Olympics coverage attracted more than 100 million global browsers.
CBEEBIES PLAYTIME ISLAND
Playtime Island has been downloaded more than 800,000 times and has 200,000 active users every week. The concept and design were all developed with the help of its target audience: children aged four to seven.
Free and ad-free games centre on brands including Peter Rabbit, The Furchester Hotel and Topsy And Tim.
SKY NEWS
The number of weekly habitual users of Sky's breaking news app has risen from 1.2 million to 1.4 million in the past year and it brings in around £4m a year in advertising revenue.
It has averaged 400 million monthly page views
since March 2016, and between 3 million and 4 million people are signed up to receive the app's breaking news notifications.