This project stood out for the judges because it went far beyond a traditional TV fundraiser and had a real impact on the fight against cancer.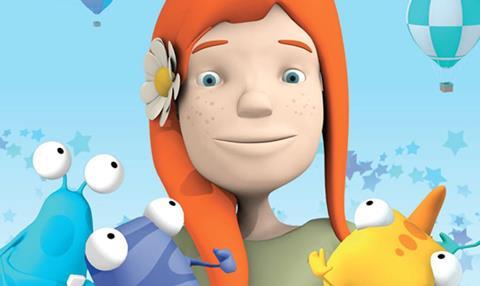 While the live show, which took place on 17 October, raised more than £23m, it was only the start of an enduring legacy.
A partnership between Cancer Research UK, Channel 4 and Maverick Television tapped into the strength of the indie's Embarrassing Bodies strand to conduct cancer cell analysis. Developer Chunk Digital was brought in to create a companion app that combined high-quality scientific analysis with casual gaming. As players progressed through the game, they conducted slide analysis on data.
A partnership with YouTube channel Daily Mix bolstered the effort, along with a tie-up with YouTube stars Joe Sugg and Jim Chapman, who challenged their combined 3 million Instagram followers to analyse as many slides as possible.
More than 3 million slides have been analysed by gamers. Crucially, in many cases, the accuracy of the citizen scientists' analysis matched or exceeded the work carried out by experts.
"A clear winner for its integration of tech and content that delivered real scientific value," said one judge.
Shortlisted
Horizon: The £10 Million Challenge
BBC Science London and Nesta for BBC Two
To celebrate its 50th birthday, Horizon was invited to join The Longitude Prize, an initiative developed and run by Nesta to help identify and solve the greatest scientific issues of the 21st century. The strand produced an hour-long doc about six issues, before inviting viewers to vote for the one they considered the most deserving.
Mazda: Race Of Remembrance And Real Challengers
Princess Productions for Sky Sports
After its debut series proved a hit on YouTube, Mazda and Princess raced ahead with a second online run, bolstered by an hour-long documentary that aired across Sky's portfolio of sport and entertainment channels. The result was content that raised awareness about the Race of Remembrance, particularly among ex-servicemen and women.
MUNCHIES
Vice and Fremantle Media for MUNCHIES.tv
The youth publisher and super-indie partnered to create a host of food-related content specifically designed to appeal to millennials. A host of strands, including Bong Appetit and rapper Action Bronson's Fuck, That's Delicious, helped it achieve 470,000 subscribers and 56 million video views in the 12 months since launch.
The Big Fish Off
Korda and ITV for ITV4
Fishing tackle manufacturer Korda worked closely with ITV4 to develop a pilot that was subsequently picked up for a five-part series. The show was heavily promoted, particularly across social media, resulting in an average audience of 228,000, 73% of whom were in the target male demographic.
The Ones To Watch
Samsung and Fresh One for Sky 1
The 4 x 60-minute primetime series, fronted by Idris Elba, Paloma Faith, Gizzi Erskine and Rankin, offered an insight into the lives of ordinary people as they attempted to break into the film, food, music and photography industries. More than 1,200 hopefuls uploaded a video entry to take part, while 1.3 million tuned into the series.