"A really clear and on-brand proposition clearly growing with audiences"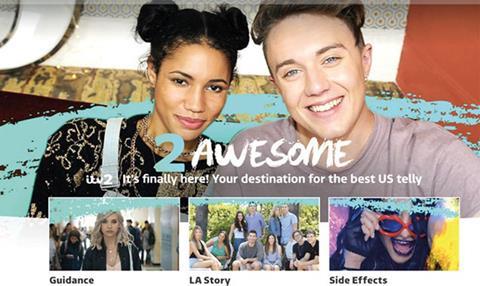 ITV Player was renamed ITV Hub in November 2015 and redesigned to bring all of ITV's VoD output together in one place with catch-up and premieres.
The new player uses innovative navigation techniques across multiple platforms to allow viewers to access live TV with one click or swipe. On Apple's iOS platform, for example, viewers can swipe right to see ITV's main channel, and right again for each of its digital channels.
The judges said it has "a really clear and on-brand proposition clearly growing with audiences" and provides a "great all-round experience".
ITV Hub was launched on 19 different platforms simultaneously, without any drop-off in service. Its first full year (2016) was record-breaking, with more than 1 billion requests - growth of 24% on ITV Player's 2015 figure.
Long-form video consumption was up 42% on the previous year and for the first time, ITV audiences could download their favourite shows using ad-free subscription service ITV Hub+.
The ITV Hub mobile app has now been downloaded on more than 23 million devices and the broadcaster has boosted its ability to talk directly to its audience with more than 17.8 million people now registered to the ITV Hub database, including more than half of the UK's 16 to 24 year-olds.
SHORTLISTED
ALL4
Channel 4's on-demand platform was recently relaunched with a new look across all platforms. All4 provides free access to 10,000 hours of acquisitions, original commissions and archive shows on any device.
The platform continued to grow in 2016, reaching 620 million views, and registered users grew by 13% to 15 million, including almost 60% of 16-34s in the UK.
BBC IPLAYER
Available on more than 10,000 different devices - computers, smartphones, tablets and connected TVs - BBC iPlayer now regularly reaches 10 million people a week.
The on-demand service had a record-breaking 2016 with nearly 3 billion TV requests across all devices, and the app has been downloaded more than 41 million times since launch.
BBC IPLAYER KIDS
BBC iPlayer Kids launched in April 2016 with 8,500 hours of children's content. Around 250,000 kids use the app each week, visiting four times on average. They request an average of 12 programmes and spend 1 hour 52 minutes on the app each week.
TVPLAYER
TVPlayer is a freemium OTT service that offers more than 60 free-to-air and 30 pay channels to upwards of 1 million monthly users in the UK.
Launched in December 2013 on iOS and Android, TVPlayer's teaser app quickly became Apple's number one entertainment app and has clocked up more than 2.5 million downloads to date.
UKTV PLAY
UKTV Play expanded the reach of its service in April 2016 by making it available on Freeview Play. It is one of the fastest-growing VoD services in the UK, growing by 74% year on year.
Since the mobile app was re-skinned in February 2017, views have risen by 41%.