The six-part series was uplifting and heartbreaking in equal measure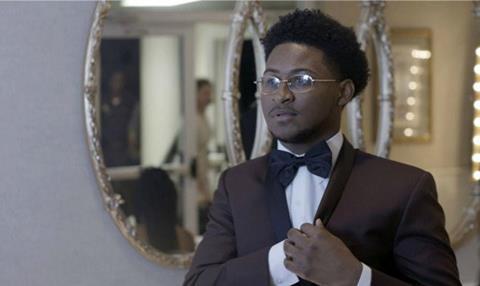 American high schools have been depicted in hundreds of movies and TV shows - but not many look like South Carolina's Orangeburg-Wilkinson High School.
Swan Films' four-strong crew spent eight months at the 99% African-American, high poverty index and 'at-risk' school, documenting new principal Stephen Peters' attempt to turn around its reputation. It was time well spent.
BBC Three's American High School was an exceptional doc series that delivered perfectly for its audience. If
viewers had any preconceived ideas about life in a US school, they were quickly dispelled.
The six-part series - "uplifting and heart-breaking in equal measure", according to one judge - was a huge
reputational success for the channel, and landed a BBC One repeat.
It focused on the stories of 17 and 18 year-olds as they came to the end of their school lives and contemplated
their futures. Filming for a full school year meant that life-changing events, from teen births to expulsions, were captured.
There was no commentary, with actuality and master interviews combining to give the series an intimate, immediate feel. In an exceptional year for BBC Three docs, this series was the standout.
SHORTLISTED
Offering the perspective of both captive and captors, this series won critical acclaim thanks to its high-end feature doc sensibility.
Lightbox's visual flair brought kidnapping and hostage situations to the premier SVoD service in style.
EUROPE OR DIE
VICE News for Viceland UK
An intimate, personal take on the global refugee crisis, Europe Or Die is yet another example of Vice News' impressive current affairs pedigree.
Syrian doctor Adnan Ismail's journey across borders and countries to reunite his young family was shot entirely on his phone and handheld camera.
PASSIONS: NOEL COWARD BY JULIAN CLARY
Saffron Cherry TV for Sky Arts
Witty, warm, entertaining and insightful, the judges were pleasantly surprised by how much they enjoyed this little gem.
Julian Clary, who lives in a house formerly owned by Coward, was on fi ne form, tormenting the camera crew and highlighting the links between past and present.
REGGIE YATES: LIFE AND DEATH IN CHICAGO
Sundog Pictures for BBC Three
An impressive film that asks why Barack Obama's home city is one of the most dangerous places in the US to be young, black and male.
It made fantastic use of Yates' rapidly evolving investigative and interviewing skills and was given a 9pm TX on BBC One.
THE BRIT WHO TRIED TO KILL TRUMP
Firecracker Films for BBC Three
Directed by 2016 Broadcast Hot Shot Guy Simmonds, The Brit Who Tried To Kill Trump was the BBC's most viewed factual programme on iPlayer in the week of its release.
Ordered as a 20-minute film, the quality was so high that BBC Three asked instead for a 42-minute final version.