Immigration has been a hot topic for Channel 4 for several years, but this three-part series, narrated by a Romanian gypsy, took a fresh approach.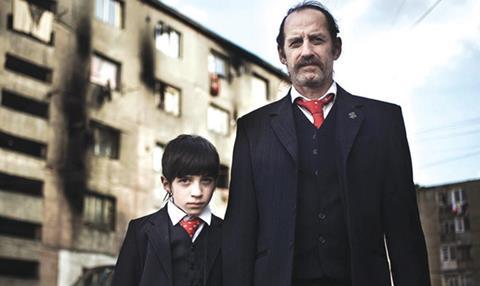 Immigration has been a hot topic for Channel 4 for several years, but this three-part series, narrated by a Romanian gypsy, took a fresh approach.
Its great characters were front and centre – some spoke almost no English and were compelled to come to Britain because of poverty at home, while others were educated and came to take up jobs, but still faced prejudice.
The series was a tonal masterpiece, switching from moments of genuine humour and ingenuity to unflinching portrayals of poverty, both in the UK and Romania.
The deep-seated social problems faced by gypsies in Romania were an important part of the series. Narrator Alex lived in a settlement on the edge of a rubbish dump and was immediately identified as an asset by the production team. He gave the series a sense of genuine authenticity and even ended up providing creative input into the final cuts.
His forthright views and scenes of gypsies living in squalor touched a nerve in Romania – and the country's president wrote to C4 demanding the series be pulled. The series also showed Britain through the eyes of the immigrants, from being wowed by Liverpool's city centre shops to grabbing a few minutes of free wi-fi in Victoria Coach Station.
The series was warm but did not shy away from tough topics, and impressed the judges by offering insight and a healthy dose of entertainment.
SHORTLISTED
HIGHLY COMMENDED
THE DETECTIVES
Minnow Films for BBC Two
Box-set factual is emerging as an industry buzz phrase, and BBC2 struck gold when it stripped this three-parter across consecutive nights. Focused on sex crime and historical abuse, it showed a team of detectives constructing the case against Ray Teret, a former associate of Jimmy Savile.
24 HOURS IN POLICE CUSTODY
The Garden Productions for Channel 4
Fixed-rig expert The Garden turned its attention to Luton police station for another landmark series, lifting the lid on crimes of different magnitudes. It featured one of the most memorable police interviews in TV history – "no comment" has never been so dramatic.
DEMENTIAVILLE
Twofour and Group M Entertainment in association with Open University for Channel 4
A tricky subject beautifully handled, this three-parter explored the care provided at Poppy Lodge, where the staff embrace what those suffering from dementia believe to be true. The skill of the carers and the emotional resilience of the relatives as they took part in the process were touching to witness.
HUNTERS OF THE SOUTH SEAS
Indus Films for BBC Two
Indus Films' Will Millard made his on-screen debut in this engaging and innovative trip to the oceans surrounding Indonesia, the Philippines and Papua New Guinea. It examined the locals' relationship with the sea, and culminated in an arresting scene of a whale kill filmed from the boat – thought to be a TV first.
THE TRIBE
Renegade Pictures for Channel 4
Forget hospitals or schools, Renegade upped the fixed-rig ante by setting up its cameras in an Ethiopian village. It combined an intimate portrait of multigenerational family life with anthropology – and plenty of humour to boot.