"We want Betty to be a place where people learn and grow, where family commitments are important and not an inconvenience, and where you can have fun and do your best work."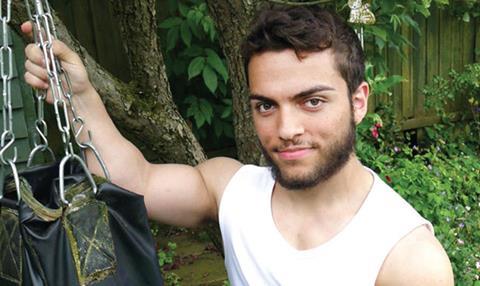 FAST FACTS
Number of employees 29 (23 full-time)
Location London
Owner Discovery
Key shows The Undateables; Tricks Of The Restaurant Trade; Bear Grylls: Mission Survive
Managing directors (years in position) Matthew Littleford (2); Neil Smith (2)
KEY PERKS
Free breakfast; subsidised massages; free weekly yoga
Neil Smith, joint managing director
Matthew Littleford, joint managing director
How do you spot talent and develop members of the team?
We've been known to attend a university careers fair and hire one of the graduates to be our runner. Jessica
Onah, who came to us via Creative Access, started out as a runner on Obsessive Compulsive Cleaners and worked on Bear Grylls: Mission Survive before moving up to junior researcher in development.
Yasmine Alkadi joined as a production co-ordinator, working her way up to production manager. With mentoring and training from our production execs, she's now an integral part of the team, working on The Undateables. Adam
Pearson did work experience with our development team before developing and presenting The Ugly Face Of Disability Hate Crime and Adam Pearson: Freak Show.
How do people get a foot into your company? What is your approach to apprenticeships and mentoring?
We find talent from careers events, plus Talent Manager, Creative Access, Mama Youth Project and Remploy. We have just introduced a wider mentoring programme and we sit on trailblazing apprenticeship groups run by Creative Access and the BBC.
What one thing could make Betty a more attractive place to work?
Betty founder Liz Warner did a brilliant job in creating a company that had a strong moral compass and a cracking culture, that employed good people and made great programmes. We have built on that and our plan is to make our business even more inclusive and diverse.
We want Betty to be a place where people learn and grow, where family commitments are important and not an inconvenience, and where you can have fun and do your best work.