Blue 2.0 managing director Parvinder Bhatia has laid out his blueprint for the Soho facility, including a renewed focus on drama post-production and an enlarged VFX division with operations in India and Canada.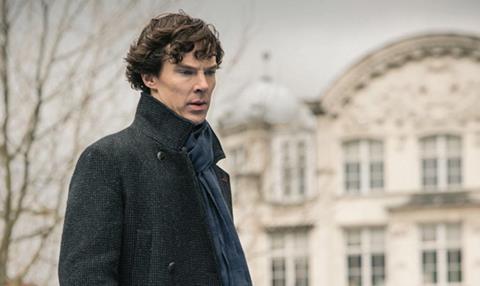 Bhatia fronted a consortium of investors that acquired Prime Focus' UK post business in March, subsequently renaming it Blue 2.0.
His vision is to build a "high-level" VFX division to work on long-form projects, with a particular focus on TV.
As well as increasing the UK VFX operation from around 25 seats to 40, Bhatia's long-term plan is to build a 75-seat VFX unit in India and an outpost in Canada.
These will both support the UK facility, which will act as the "front end" of the business.
He said: "That will give us the ability to service clients with the best technology and cost offerings, so productions can take advantage of Canada's tax benefits, while India will provide a cost advantage and talent.
"A complete post and VFX workflow will give us an end-toend service model unlike any other post business in London. None of our competitors provides VFX as a key part of its offering."
An unnamed chief executive has already been recruited to lead the Indian VFX operation, while a managing director to lead the company's UK VFX division should be announced next month.
Last week, former British Film commissioner Colin Brown joined Blue 2.0 as vice-chairman.
Brown, who has also held the roles of general manager at Lucasfilm Animation and chief executive of Cinesite Global, has been recruited to help the company realise its VFX ambitions and its planned growth in the UK and abroad.
Another new recruit, former Boundless production executive Mark Bos, will lead Blue 2.0's business development teams and head of production Nicola Whitehead has been promoted to commercial director.
Blue 2.0 is also in the process of recruiting a senior sales person to its drama team, which Bhatia said would help highlight the company's drama credentials.
He added that Blue 2.0 could provide VFX for films, but he did not envisage entering the film DI market.
"The [VFX] focus has to be on TV," he said. "Colourist Kevin Horsewood, online editor Scott Hinchliffe and head of production Rebecca Willcocks are an amazing drama creative team, but over the past couple of years they haven't been promoted, perhaps because the UK arm was part of a massive business and somewhere the focus was lost.
"We are already one of the leading players in docs and comedy, but we want to be leading in drama. Each area is equally important but we really want to increase our presence in the drama sector. When we add the VFX team, we will have an unbeatable offering for VFX and post in drama."
Bhatia previously ran the VFX unit at Prime Focus for eight years until 2014.
Change of name: Why Blue 2.0?
The renaming of Prime Focus' UK post operation as Blue 2.0 raised a few eyebrows in the post sector. Blue was one of the companies in the VTR Group, which was acquired by India-based Prime Focus in 2006. The VTR Group was later combined with The Hive Animation and Clear to be rebranded Prime Focus UK.
Managing director Parvinder Bhatia said he felt "very strongly" towards the Blue brand. "It was one of the leading brands in post-production before Prime Focus rebranded it. There is a strong affinity from staff and clients towards it, and a lot of people in the post industry have passed through the company.
"We decided on 2.0 because it's the second coming of the company. As and when we invest more in technology, there is an opportunity to become Blue 3.0 and 4.0. I think the industry should be excited about an existing player coming back as a strong entity – it is a signal the industry is buoyant and healthy."