The clear majority of the British television industry believe that leaving the European Union will damage the UK's position on the global content stage.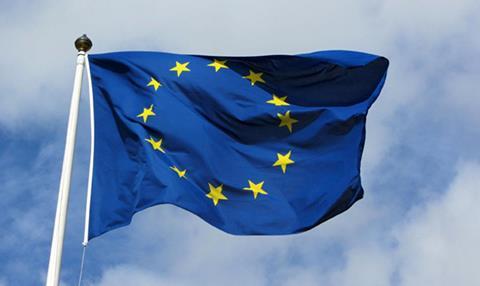 Some 59% of producers, broadcasters and distributors said Brexit would be bad for their business, according to a survey conducted by Broadcast's parent company Media Business Insight (MBI).
With the referendum campaign heating up ahead of the 23 June vote, 22% said they were uncertain what Brexit would mean for the UK broadcasting industry. A further 19% said leaving the EU would be positive for the sector.
Separately, 63% of TV executives questioned said it was in the interests of the wider UK creative industries to remain in the EU. Some 23.1% disagreed with this statement, while 13.5% were unsure.
Television executives overwhelmingly felt that Brexit's potentially negative impact on the British economy and trading was the principal reason for supporting the Britain Stronger in Europe campaign.
Some 62.5% said this was their primary concern, while other fears included a negative impact on jobs (10%) and a feeling that Brexit would lessen Britain's influence on the world (11.2%).
Worries over economic damage were backed up this week by global economic body the Organisation for Economic Co-operation and Development, which likened the effects of Brexit to a permanent annual tax on people's incomes.
The TV sector findings are largely in line with those of the overall creative industries. MBI's survey of around 822 people working across TV, film and advertising found that 62.5% believed Brexit would have a negative impact on their business.
Some 66% of the film business shared this view, as did 71% of the media production services sector and 63% of the advertising industry.
They mirror the results of a survey carried out earlier this month by TV producers' association Pact. It found that 85% of its members will vote for the UK to remain in the EU, with 15% wanting to leave.
Export concerns
British TV has become part of a global business and MBI's survey revealed concerns that leaving the EU will create new barriers to trading. "The survey results clearly show the anxiety many in the media and creative sector have about the potential risks around Brexit," said MBI chief executive Conor Dignam.
The export of British TV shows and formats to European broadcasters is worth around £376m a year and many are worried that this would drop if the country votes to break ties with Brussels.
One producer said the UK was a "fantastic exporter of TV" and "we need to maintain links with the EU for this". But another added: "I don't think it makes any difference. If we create programmes and formats that other countries want, being a member of the EU won't make any difference to whether those countries buy our products."
Leaving the EU could hit drama and kids' producers harder than those in other genres. Many high-profile scripted projects rely on European funding and coproduction investments that would no longer be available if the UK left the EU.
Sky Atlantic drama The Last Panthers, produced by Warp Films and French indie Haut et Court, received €1m (£770,000) in funding from the EU's Media Desk. This fund has also provided hundreds of thousands of pounds for series including BBC4's Hinterland, BBC1's Shaun The Sheep – The Farmer's Llamas and BBC2 doc Inside Obama's White House.
"Productions are funded across multiple territories and this has helped create unparalleled programming that is not achievable with just one broadcaster tariff," added a producer.
Children's tax credits from countries including Ireland, France and Belgium would also disappear, hitting British kids' firms.
Furthermore, as a member of the EU, there is a freedom for people to work across the region, which is a major benefit for crewing up TV productions. "We need to be able to get the best people from around Europe without costly permits. We need to travel to the continent without any red tape," said another TV exec.
Culture minister Ed Vaizey told the Advertising Week Europe conference in London last week that "leaving the EU would be an utter disaster" for the creative industries.
His boss, culture secretary John Whittingdale, is an advocate for Vote Leave, but is yet to make his views clear on what impact Brexit would have on the creative sector.
Referendum coverage
British broadcasters, including the BBC and ITV, are now gearing up for their coverage of the referendum.
BBC2 has already aired two-part Nick Robinson doc Europe: Them Or Us, which averaged 1.8 million (9%) earlier this month.
BBC1 is set to stage three debates from 19 May, culminating in an event hosted by David Dimbleby, Mishal Husain and Emily Maitlis at Wembley Arena in front of thousands of voters.
ITV is also hosting a peak-time debate on the matter, produced by ITV Studios and moderated by Julie Etchingham. It is also planning an overnight results programme presented by Robert Peston and Tom Bradby.
ITV's current affairs strand Tonight has carried a two-part special on the vote, while the subject will also dominate the debate on The Agenda with Bradby and new politics show Peston On Sunday.