Sponsored content
Find out more
ScreenSkills' Leaders of Tomorrow programme aims to help people from all backgrounds fulfil their ambitions by reaching senior levels
The industry's leaders of tomorrow are now taking major steps towards achieving their ambitions as part of ScreenSkills' programme of the same name.
A total of 19 mid-level crew, selected from more than 100 recommendations, have begun a three-year programme of mentoring, coaching, paid placements and training, covering skills from VFX and accounting to post-production.
The Leaders of Tomorrow initiative has been designed by the ScreenSkills High-end TV Skills Fund to support those selected to progress to heads of department or leadership roles. Funding comes from industry contributions, with extra places supported by the BBC, Netflix and Sky Studios.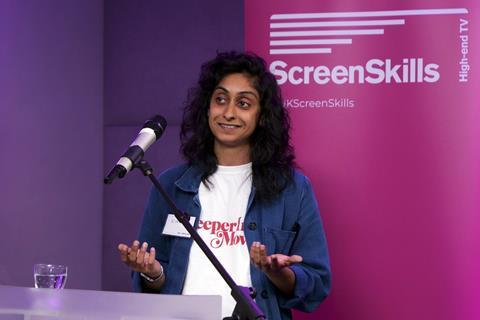 Kiri Degon, who is set to begin work as a post-production co-ordinator on upcoming ITV teen drama Tell Me Everything, is being mentored by Aileen McIntosh, who works in post-production at Netflix.
"To know that someone was going to help somebody in my particular role felt really good," says Degon. "I will learn a lot from her in terms of what is going to be possible and it's good to know there is a support network there. In the immediate future, I'll be looking to step up to become a post-production supervisor. But post is constantly evolving."
Opportunities that are emerging include more in-house work at streaming giants such as Apple and Netflix, alongside traditional broadcasters like the BBC. "There are ever more creative roles within post-production that might not have existed before," explains Degon. "It is really exciting to know there is so much more to explore."
"To actually see something that's specifically directed at mid-career to head of department level was very appealing and unusual"
Chris Bullock
Another Leader of Tomorrow is sound mixer Chris Bullock, who anticipates gaining more focus on her career path.
"I really enjoy mixing and find the level of concentration required really works for me mentally," she says. "But one of the things I struggle with is knowing in what direction to take my career next, so having the support from ScreenSkills is fantastic. The programme will provide more of an impetus for me to focus my goals."
Slow process
Bullock notes that progressing to a head of department position is generally "a very slow process with no clear route, so to actually see something that's specifically directed at midcareer to head of department level was very appealing and unusual".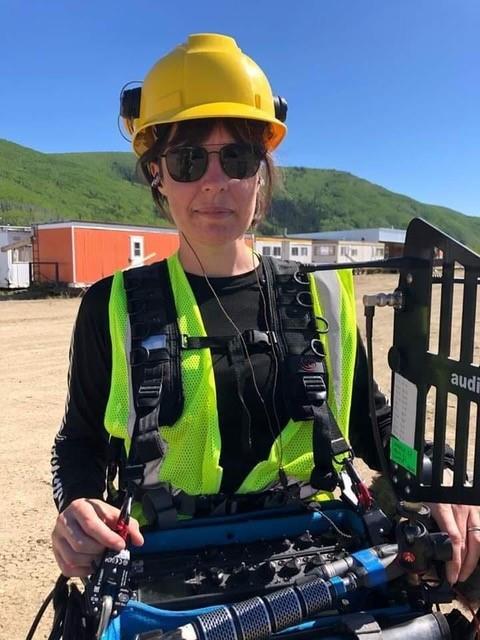 Earlier this year, Bullock spent three months on Discovery's top-rated series Gold Rush and learned she was the first woman to sound mix the show in its 12-year history. "I've got quite mixed feelings about that," she says. "I feel sort of honoured but, in a diversity sense, I think, 'Why has it taken 12 years?'"
Emma Marie Cramb began her career as an edit trainee as part of ScreenSkills' Trainee Finder placement programme and is now working as an assistant editor on HBO's highly anticipated Game Of Thrones prequel, House Of The Dragon.
Over the next three years, she will aim to gain opportunities as an assembly editor, with an ambition to become an editor. Cramb says she is pleased to be receiving training on the job, which will support that transition, and feels "honoured" and excited to have been selected.
Her mentor is editor Richard Graham, whose credits include BBC drama Baptiste and award-winning Netflix series The Crown. He is aiming to provide much-needed support in what is an all-consuming and stress-inducing job.
"I would like to be someone who you can just pick up the phone to and say, 'Look, I'm stressed and I'm not quite sure what to do. What would you do?'," says Graham.
Reflecting on his own career, he expresses regret at not having a mentor during those early years, and says: "If I had someone to mentor me from a little bit earlier on, it might have given me a bit more of a solid foundation."