Netflix and ITV Studios back recruitment initiative
ScreenSkills has launched an initiative to recruit new talent experienced in working with black hair and make-up for people of colour, supported by Netflix and ITV Studios.
The scheme involves a free online introduction to hair and make-up for film and television and how the programme works, which will be held on 20 January. Applications will be invited from those who want to take up the training to transfer their skills.
The initiative is aimed at hairdressers and make-up artists currently working in areas such as black hair salons, photo-shoots, wedding beauty, department stores, music videos, live events and theatre.
Applicants must have extensive experience in working with black hair or with make-up for people of colour, though it is not expected for candidates to have both. The programme will provide them with training across all hair and make-up needs for film and TV with a series of workshops delivered by experienced tutors.
The first round of training will have 16 places available and will finish with paid placements for all suitable candidates on high-end television productions, with Netflix and ITV Studios among the companies offering placements from spring.
"We know how it is important to actors to have the right support in helping them bring their characters to life," said ScreenSkills chief exec Seetha Kumar.
"We are sure that there are people out there with experience in black hair and make-up for people of colour who would be brilliant for the film and television industry if we can fast-track them in – creating a greater diversity of crew behind the camera to match the changes happening on screen."
The training is funded by ScreenSkills Film Skills Fund with the placements supported by the High-end TV Skills Fund.
Shona Kerr, director/senior counsel, original series, and co-chair of Netflix Black@London, noted that inclusion and diversity are key components of Netflix's culture and that the ScreenSkills programme is important in fostering a pipeline of behind-camera talent into the industry.
"We are excited for the potential this has to open doors for diverse industry professionals, and also to ensure on-screen talent of all backgrounds feel respected on our sets," she said.
Matt Cleary, director of production, scripted UK, ITV Studios, added: "We know there are skilled make-up artists and hairdressers working with Black hair and make-up that may not have thought TV was an area for them.
"We want to change this and encourage those experts to transfer their skills and bring them into the industry by supporting this training and offering them placements within ITV Studios."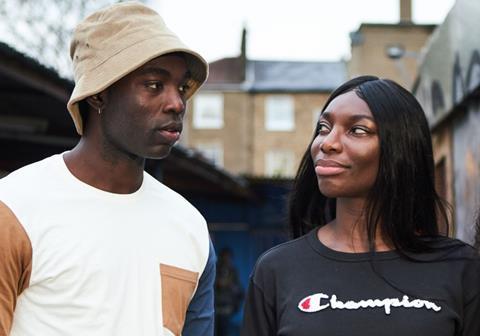 Paapa Essiedu, star of I May Destroy You and Channel 5's Anne Boleyn, said: "When I started acting, my white peers would just get their hair cut by hair and make-up for their part. The same wasn't true of my hair. I would have to take time out of my day and use my budget to go to a barber - my time wasn't seen as having the same value as my peers."
Holby City's Hugh Quarshie added: "Black actors may have to resist make-up that is wrong for their skin tone, at the risk of earning a reputation as some kind of diva. I have had good experiences and bad experiences, though the bad ones are as nothing compared to those of some of my black and brown female colleagues. Training that addresses all this is to be welcomed."