Sponsored content
Find out more
As production restarts, safety is paramount and ScreenSkills' new module aims to demonstrate best practice
Everyone knows you must wash your hands to cut the risk of coronavirus, but when it comes to applying the common sense of Covid-19 health and safety to working on set or location, we at ScreenSkills know the solutions aren't quite so obvious.
Why do we know? Because thousands of people have already taken our new coronavirus basic awareness on production training. Not everyone has passed.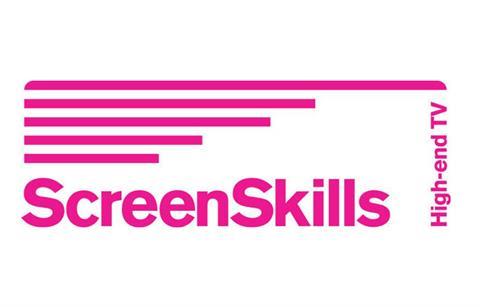 Do you need to stagger call times? Can you have a tea table? How should departments communicate? There are some right answers and some wrong. There are also judgment calls. Our training is designed to provide information and insight to call them correctly.
Developed with investment from the ScreenSkills High-end TV Skills Fund alongside the BFI-awarding National Lottery funds, it is designed to encourage the shift in thinking needed to make wiping down equipment as much of a reflex as checking mobiles are off.
The training sits alongside our TV Production Guidance from the broadcasters and Pact, as well as the BFC's Guidance on Working Safely During Covid-19 for film and high-end TV and complements but does not replace productions' own measures.
There will be judgment calls. Our training is designed to provide information and insight to call them correctly.
We worked with health and safety experts Skills for Health and First Option to devise the one-hour module, including a 20-question test. You need 80% right to pass. If you fail, you can take the test again – though there will be a new set of questions.
Christine Healy, chair of the ScreenSkills HETV Skills Fund and head of production at New Pictures, says the training should particularly help freelance crew members be prepared for the return to work and encourage people to stop and think about how living with Covid-19 will affect how they perform their roles within production.
"It is great that ScreenSkills has been the leader in bringing this practical training toolkit around the coronavirus to those who need it," she says. "I will certainly be asking people on my productions to do the course."
Hilary Benson, director of production at Left Bank Pictures, also plans to implement the training across all their shows. She describes the training as "a valuable tool to provide crew with insight into the disease, and what to expect in the 'new normal', when returning to production".
Pat Lees, line producer on dramas including The Durrells (pictured) and Apple Tree Yard, adds: "It's full of facts and guidance and is also concise so you keep on the learning journey without difficulty."
Taking responsibility
The need for everyone to take responsibility for safety in the new circumstances is key. Emma Pike, head of production at Two Brothers Pictures, says the training teaches good practice: "I really like that it reminds the user throughout about the importance of personal responsibility."
Alex Jones, joint managing director of Red Planet Pictures, agrees, saying he is particularly enthused that the training "highlights that everyone on the production has a responsibility to do their part in ensuring a safe working environment."
The training would "dovetail perfectly into our wider risk assessments and protocols" at Red Planet, he adds.
Obviously, the coronavirus is not only a personal safety issue. As head of production at Mammoth Screen Emily Russell notes, it is also about working together smartly – another element that is core to the training.
"The training was informative, clear and easy to use – emphasising all our responsibilities to protect not only ourselves but those around us," she says. "It really needs to be a team effort, and with good training available to all we will be in a stronger position to get through this difficult time."
Kaye Elliott, director of ScreenSkills High-end TV Skills Fund, concludes: "This training is not a silver bullet to all the challenges facing the industry right now. What it does do is give all those working in high-end television – and other parts of the screen industries – information so they can play their part in keeping production as safe as is possible."