Sponsored content
Find out more
How ScreenSkills supports talent from all backgrounds to thrive in UK television
Kasheina Vencatasawmy won her big break in television when ScreenSkills supported Warp Films to take her on a training programme after she proved herself as an office runner.
Four years on and she is now a development executive working out of London for the Sheffield-based indie behind Bafta-nominated The Virtues, the new Sky Atlantic series Little Birds and the forthcoming musical feature Everybody's Talking About Jamie.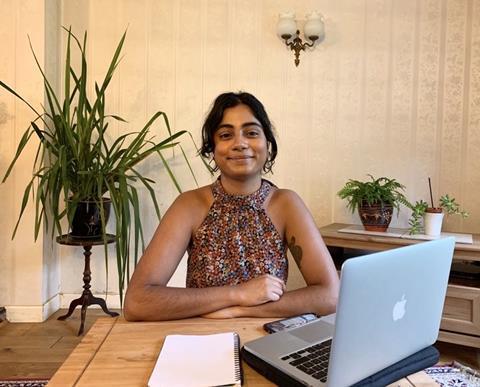 "Schemes like that are totally invaluable in giving people the hands-on skills they would otherwise find it difficult to get," she says. "It is then up to the industry as a whole to nurture diverse talent and ensure there is space for those people to grow."
Often companies take people on schemes for short periods, but Warp saw the investment from ScreenSkills (then Creative Skillset) differently, adds Vencatasawmy. "They took it as a training opportunity rather than a one-time work placement opportunity, which is really important."
That approach is personal for Mark Herbert, Warp's joint chief executive. "What I've always wanted to do is give opportunities to people who are under-represented in the industry – socio-economically, as well as in gender and ethnicity," he says. "For the last five years, it's been at the heart of our strategy."
Vencatasawmy is not alone in progressing through the Warp ranks. Soph Webberley began her career two years ago as a runner at the company thanks to the ScreenSkills High-end TV Skills Fund. Promotions followed and she has been just named regional development assistant. The fund also supported Katie Bleakley to move up to co-producer on The Virtues.
"We have taken women like Kash and Soph from BAME backgrounds, nurtured them and – with ScreenSkills – trained them, and then promoted them," says Herbert. "We have a track record of giving opportunities and when you give people opportunities – it's good for business."
Manchester-based Red Production Company is another indie that has offered opportunities, helping crew in the north of England progress their careers with support from the High-end TV Skills Fund's Make a Move initiative.
This 'stepping up' programme supported both a production coordinator and production secretary on Alibi's drama Traces, a production manager on BBC1's Ridley Road, an assistant art director on Harlan Coben's Netflix series The Stranger and an assistant accountant on dystopian thriller drama Years and Years.
Learning on the job
Derbyshire-based Emma Bramwell was a ScreenSkills HETV Trainee Finder trainee who worked on Red's new show Boys.
"Trainee Finder was definitely helpful in giving me the break I needed to get into HETV after working in entertainment as a runner," she says. "Throughout the scheme, and since, the team were always at the end of the phone for me and they helped me build industry contacts and gave me opportunities to learn on the job."
Michaela Fereday, Red's head of production, says: "Obviously we are rooted in the north and it is important to us to find and nurture new and emerging talent here. Working with ScreenSkills helps us open up more opportunities to local people to train them up and build on the ever-expanding crew base."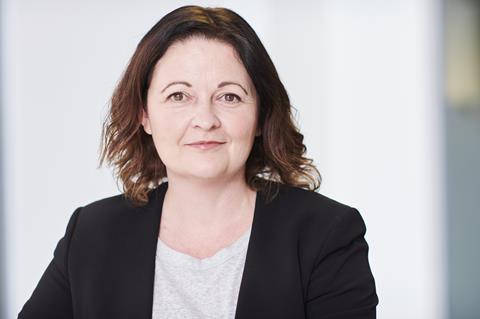 Kaye Elliott, director of high-end television at ScreenSkills, says the collaborations with Warp and Red epitomise how the High-end TV Skills Fund addresses skills gaps and shortages across the UK as well as the issue of inclusion.
"It is important to get a more diverse range of people coming into the industry, but then we have to provide the support and structures to make sure that they progress," she adds. "We all know we're more likely to get lasting change when there is a greater diversity of people in management and leadership roles."
ScreenSkills offers support through initiatives such as the ScreenSkills Mentoring Network as well as structured networking events and other initiatives such as First Break, a social mobility programme.
Talhah Lockhat, who is from Bradford, had struggled to find any opportunities "that didn't require knowing someone already working in the industry" until he was offered a paid placement with ITV on Emmerdale thanks to First Break. "It was an amazing opportunity to build my contacts and have some access to networking in television," he says.
Alongside work to create pathways is action to encourage better recruitment practices. ScreenSkills has made unconscious bias part of the leadership and management training offered to HETV productions for the last two years and is developing online learning so everyone can benefit.
"People tend to recruit in their own image, so another important part of creating change is to give people the tools to challenge that tendency," says Elliott.
The ScreenSkills High-end TV Skills Fund invests contributions from HETV productions based on a percentage of UK spend. For more information, go to screenskills.com/HETV