Standalone site offers free-to-access daily sports production, broadcast and tech innovation news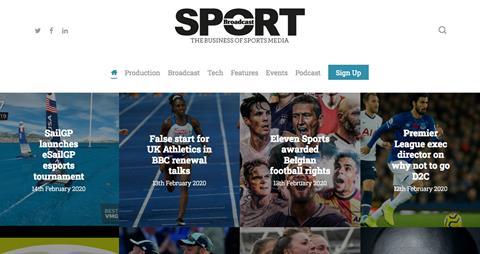 Broadcast Sport has launched a new website – www.broadcast-sport.com - to host its reporting on the business of sports media.
The site will bring a new aspect to the reporting from Broadcast Sport, enabling readers to continue to keep up with the most important news in the sector.
From the latest on OTT platforms and media rights, to tech and production insights, the site will host news on the intersection of sport, tech, production, and media.
There will also be a range of features, providing readers with an in-depth look into various aspects of sport production, broadcast and tech, as well as the people driving innovations in the industry.
In addition to the editorial, the website hosts details of forthcoming Broadcast Sport events and an archive of content from previous events.
You can also find the latest updates from the site on Broadcast Sport Twitter, LinkedIn, and through the Broadcast Sport newsletter.