C4, Netflix, ITV and ScreenSkills execs discuss how to plug skills gap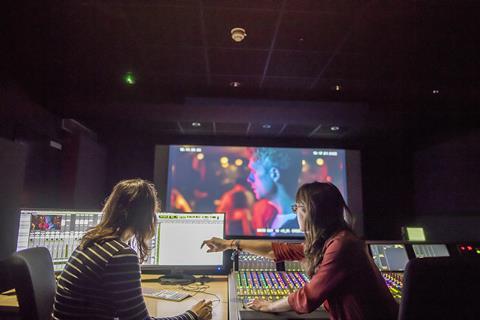 The level of bullying and harassment in post-production needs to be tackled in the same manner that it has been in the production sector, according to ITV Academy director Sonny Hanley.
Speaking during a Royal Television Society webinar on fixing the skills gap in TV, Hanley recounted a recent conversation he had with someone external to ITV who told him about the scale of the bullying problem in post-production.
"It shocked me that we haven't made as much progress in that world as we have in the production world," he said, acknowledging that though bullying can still happen on productions, efforts have been made by broadcasters to halt it with policies that make it easier and safe to report such behaviour.
Alison Small, Grow Creative at Netflix, agreed with Hanley - admitting that the wider industry "probably hasn't been noticing" the level of bullying in post-production as much as it has in production.
"If the culture of disrespect comes from the top that is tricky, but action must be taken and people creating that atmosphere need to be stopped," she added.
The panel, which also included ScreenSkills chief exec Seetha Kumar and Kevin Blacoe, head of partnerships at Channel 4 body 4Skills, agreed that cultural and behavioural change is one way in which to slow the churn of people leaving the industry.
Blacoe said that "plugging the leaky bucket" of the skills shortage is a multifaceted problem. Replying to a question from moderator Kimberly Godbolt about the problem of keeping production managers in the sector, he said that he remains to be convinced of some initiatives from broadcasters, such as recruiting people from other industries.
"Lots of people speak about transferable skills but I'm yet to see that work at any scale; bringing people from other sectors in is worth considering but I haven't seen it done brilliantly just yet," he said.