Former DCMS chief returns to department having been handed a life peerage
Nicky Morgan, who quit as culture secretary and stepped down as an MP last month, has been reinstated as a life peer and handed back her DCMS brief.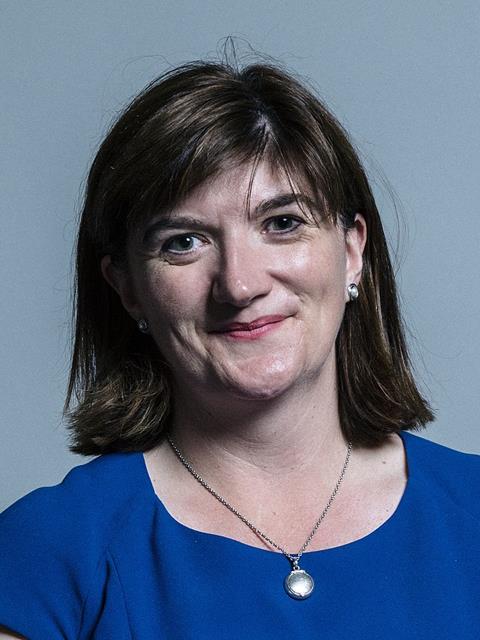 In an unprecedented move, Boris Johnson's government has given Morgan a peerage and installed her as the only sitting member of his cabinet that is not an MP. The move was one of two revealed yesterday in a mini-reshuffle, with a larger shake-up expected in February.
There is already speculation among some political commentators that Morgan is merely a caretaker in the role and that a permanent appointment will be made in the spring.
After serving for just 104 days, Morgan became the shortest serving culture secretary ever when she stood down last month citing a desire to spend more time with her family. Her new role in the House of Lords tallies with this desire for a smaller political workload.
One of Johnson's first moves upon his re-election was to kick-start a review into decriminalising non-payment of the licence fee, which could leave the BBC with £200m less a year.
In October, Morgan revealed that she is "open-minded" about scrapping the licence fee. Her immediate to-do-list will include updating PSB prominence legislation, contributing to Ofcom's forthcoming PSB review and overseeing regulation to clamp down on social media firms.
Over the weekend, former culture secretary and arch-Brexiteer John Whittingdale was among the individuals linked to the role. Boris Johnson's girlfriend, Carrie Symonds, served as his political adviser during his one-year DCMS tenure in 2015/2016.
Former shadow culture secretary Tom Watson also stood down at the election so Morgan will be facing up to a new opposite number once a new Labour cabinet has been announced.