Broadcast Intelligence analysis reveals networks' increasing appetite to adapt audio shows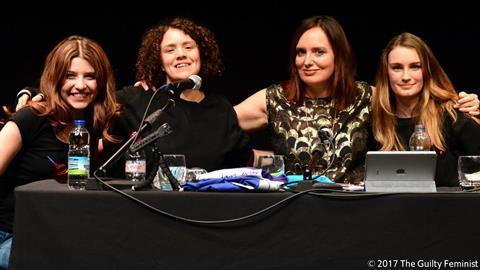 An array of podcast-inspired TV shows are in the works on both sides of the Atlantic, according to data from Broadcast Intelligence's Programme Index.
Flagship projects include HBO's reworking of salacious British comedy podcast My Dad Wrote A Porno, Amazon's true-horror series Lore and Channel 4 satirical format Next Week's News.
Done + Dusted is producing the TV version of Jamie Morton's My Dad Wrote A Porno, which has been downloaded more than 120 million times since it was launched in 2015. The show features Morton and his friends James Cooper and Alice Levine reading chapters from a series of erotic novels written by his father.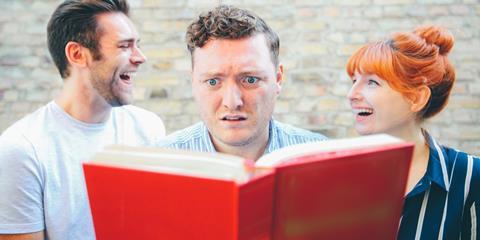 Lisa Clarke, who is executive producing for HBO, said the primary challenge was to position the TV version correctly. "There is no problem with the content – it is funny and Jamie and his friends are great, so the core of the show is there," she said.
"The challenge is that fans of the podcast know the material so we have to serve them, but we're also addressing a new audience who have never listened to it. We're dealing with two audiences."
Factual horror podcast Lore examines the history behind folklore tales such as vampires, werewolves and body snatchers.
Aaron Mahnke's 105-episode podcast, which has been adapted for Amazon by Propagate Entertainment and Valhalla Entertainment, combines dramatic reconstruction, animation and archive footage across two series.
The Apple iTunes' Best of 2015 award-winning podcast has been downloaded more than 165 million times since its launch in 2015.
Meanwhile, in May, Channel 4 commissioned a non-TX pilot of a satirical comedy fronted by the host of The Guilty Feminist podcast.
Deborah Frances-White's Next Week's News has been adapted by Merman, whose co-founder, Sharon Horgan, has appeared as a guest on the audio show.

Frances-White has highlighted her engaged audience as crucial to the success of the podcast. "They are as ready to get out and playfully change the world for the better as they are to laugh," she said.
The Guilty Feminist podcast has generated 25 million downloads and spawned a series of live shows. It was recently added to the BBC Sounds app.
Meanwhile, Bravo's six-part drama Dirty John, which was based on the LA Times' true-life podcast, picked up a recent Golden Globe nomination, and last year HBO commissioned The Case Against Adnan Syed, based on the hugely successful Serial, which remains the most downloaded podcast ever.
HBO is also behind Pod Save America, which followed President Barack Obama's former aides – speechwriter Jon Favreau, senior adviser Dan Pfeiffer and national security spokesman Tommy Vietor – on the road during the 2018 US midterm elections.
The podcast explosion builds on the well-trodden route from BBC radio to TV. Most recently, BBC2 has commissioned a comedy pilot based on Jan Etherington's Radio 4 single Conversations From A Long Marriage, in which Joanna Lumley and Roger Allam star as a couple trying to keep their passion for each other alive.
Broadcasters are keen to tap into the loyal fanbases of the rapidly establishing format's biggest shows, who tend to download the latest episodes as soon as they are released.
They are also keen to explore the creative opportunities afforded by reworking audio content and are reassured by having had an idea road-tested, as opposed to commissioning an untested original idea.
According to Ofcom, the UK audience for podcasts has nearly doubled in five years, with almost 6 million listening to them every week.
The rapid growth is among the reasons why broadcasters have placed such an emphasis on getting into the market.