The horse racing event will be shown in the UK on Sky Sports Racing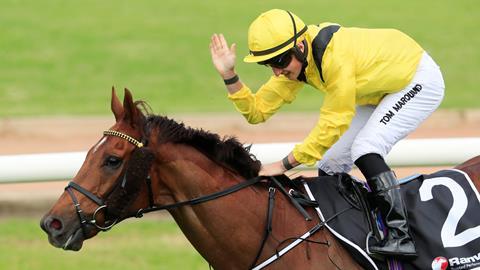 The 2021 Pegasus World Cup Championship Invitational Series has increased its reach with nine new broadcasters.
Distribution partner, HBA Media, has agreed deals to air the competition - which includes the $3 million (£2,188,425) Pegasus World Cup Invitational race - on NBC in the US, and nine new broadcasters as part of a global reach. In the UK it will be shown on Sky Sports Racing.
- European broadcasters: Sky Sports Racing (UK and Ireland), Sky Italia (Italy), Match TV (Russia), Polsat (Poland), Movistar (Spain), SilkNet (Georgia), BEIN (Turkey), Sport TV (Portugal) and Setanta Sports (Baltics / Eurasia).
- Latin America via ESPN and the Caribbean through a partnership with Sportsmax.
- Australia is covered by Racing.com and Sky Thoroughbred Central.
- FITE, a global OTT platform for live sport and entertainment, will make its horse racing debut by showcasing the Pegasus World Cup across 20+ territories.
- Sports Confidential, SNTV and Reuters will provide race content to news outlets across the world.
Taking place on 23 January in Miami, USA, a 90-minute bespoke on-air package will begin at 16.30 local time, 21.30 GMT.
Henry Birtles, chief executive of HBA Media, said: "Throughout the pandemic, horseracing has shone as a sport that works exceptionally well for broadcasters – with or without spectators - and consequently, the channels have been rewarded with increased interest from their audience. The Pegasus World Cup continues to go from strength to strength."
Knicks Go, owned by Korea Racing Authority (KRA) and trained by Louisville native Brad Cox, is the favourite for the race. Other contenders include Tax and Code of Honor.