Almost 11 million new viewers came through the WSL and Hundred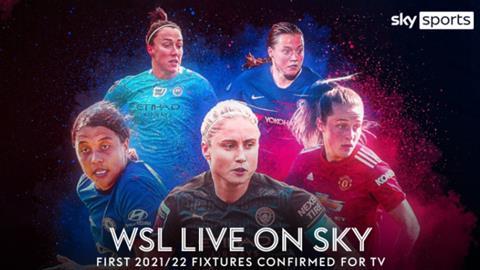 Research from the Women's Sport Trust has revealed that 32.9 million people tuned into domestic women's sport in 2021.
This is the highest number ever, with the WSL and The Hundred two of the major drivers. The WSL saw 5.9 million new viewers watching, while new cricket competition The Hundred introduced 4.9 million to the sport - of those 4.9 million, 3.5 million have gone on to watch other women's sport as well.
Cricket attracted the most interest, with 41% of total viewing hours, compared to football with 39% - although it is currently only half-way through the football season. In addition, 25% of viewers who watched women's cricket, did not watch men's cricket - with 2.7 million only watching the women's game.
This was a trend across women's sport, which is bucking the trend of declining TV viewing hours by showing growth. 6.2 million people watched live WSL broadcast matches in 2021 without watching a Premier League game on TV, while 1.5 million people watched live W Series coverage without watching live F1.
Tammy Parlour, CEO and Co-Founder of the Women's Sport Trust, said: "The importance of free-to-air, alongside Pay-TV coverage, in bringing new audiences to women's sport should not be underestimated. Domestic competitions such as The Hundred and the Women's Super League are the perfect gateway to viewing more women's sport and I look forward to seeing the impact other major international events this year will have on future viewing figures. We know how important these major events are in growing viewership figures but we want this growth to be sustainable, driving greater habit amongst audiences, to ensure women's sport continues to be visible, viable and unstoppable.
"This report also highlights the need to consider how decision makers can help facilitate the growth of women's sport by considering its strategy of how to use digital channels to reach new audiences, as Sky Sports have done with their netball coverage on YouTube, and use social media to build fandom around both athletes and teams.
"And be it enhancing the scheduling of women's sport, to give more prominent broadcast slots and better onward journeys for viewers, including signposting to other women's sport content, or reducing some of the barriers faced by the media in trying to tell women's sport stories, this report highlights significant opportunities for growth in the coming years."