Grabyo report finds that broadcasters may need to move faster towards OTT platforms.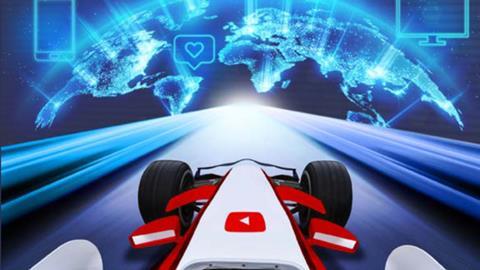 Grabyo's 2021 Sports Video Trends Report has found that 79% of sports fans are ready to only use streaming platforms if enough content is available on them.
Over 15,000 consumers in 14 conutries were surveyed for the report, which, worryingly for broadcasters which haven't moved as quickly towards streaming, believes that by 2026 the pay-TV market will only have a 28% market share of global fans.
In the UK specifically, 73% of fans are ready to go streaming only, with 47% of those willing to pay up to £10-a-month for a dedicated service and 38% willing to pay £25. However, the lack of sport content on current streaming platforms means that 58% aren't ready to cut the cord just yet.
In addition, many are keen for more sport to made available on social media, likely for free. 55% want to see more live sport broadcast to social media, while 51% want more instant highlights and social videos.
Scott Lunn, head of content at Grabyo, said: "Broadcasters and media rights holders across sport must act fast to align their video strategies with what consumers are asking for. It's not news that consumers want streaming options, but these findings show us that over the past year, the vast majority of fans who have experienced the flexibility and lower cost of streaming services are waiting for the sports industry to catch up.
"The likes of DAZN across Europe and ESPN+ in the US prove that if you build it, they will come. Those who don't will be left behind, and fans will miss out on live sport."