It will show WTA competitions in Australia, France and Turkey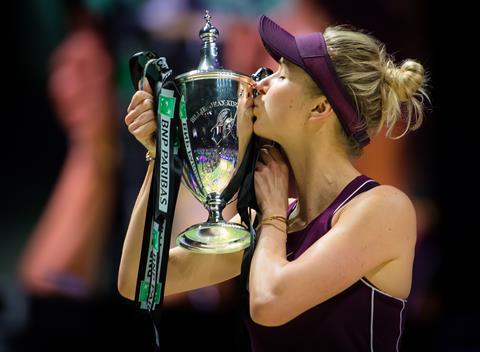 beIN Sports will continue to show WTA tennis in Australia, France, and Turkey for the next five years.
The broadcaster has renewed its deal with the women's tennis organisation, promising to give it more exposure and coverage than it has in the past. It will air all competitions through the year, including the season-ending WTA Finals.
The extra exposure is part of beIN's beINSPIRED strategy, which aims to showcase inspiring on-air talent, broadcasting sports, developing business partnerships, events and creative campaigns for all sport.
Richard Verow, chief sports officer at beIN Media Group, said: "We're delighted to have secured the WTA rights for the next five years in France, Turkey and Australia. We're proud to broadcast some of the biggest tennis events on our channels across our territories and agreeing this rights extension with the WTA means our viewers will continue to watch the best in women's tennis all year round."
"Our beINSPIRED commitment will remain front and center around our WTA coverage. We're delighted to be giving the women's game the exposure and the platform it deserves."
Micky Lawler, president of the WTA, added: "beIN Sports has long provided a wonderful broadcast platform for the WTA Tour and this latest multi-year agreement will further enhance coverage of women's tennis in France, Turkey and Australia.
"beIN have a strong commitment to delivering the best content experience and we're delighted that returning and new fans of the WTA Tour get to experience the sport on their channels."