Anna Chanduvi, lead, sports media partnerships EMEA, Facebook told the Broadcast Sport Breakfast Club how to make the most of its platforms.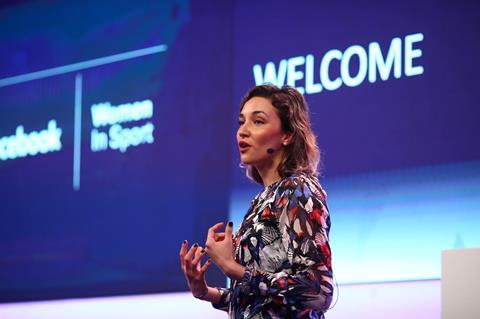 Facebook's lead, sports media partnerships, EMEA, Anna Chanduvi, spoke to the Broadcast Sport Breakfast Club on Wednesday.
One of the key takeaways from the talk were the insights into audience development and monetisation on its Facebook and Instagram platforms.
According to Chanduvi, broadcasters and sport organisations should look to focus on developing an audience and engagement before moving onto monetisation.
"You don't want to be in their face with buy stuff, buy stuff, buy stuff," Chanduvi said. "Its really about building that audience and that engagement…and then you can hit them with those deals and promotions."
She pointed to the examples of DAZN and Barstool Sports for how this can be done.
"DAZN, their main goal is driving subscription. So one of the things they do is, as well as other subscription services such as Netflix and Disney, they had the Anthony Joshua v Andy Ruiz fight in 2019, and they created a really amazing doc with Sylvester Stallone and boxing legends in the lead up to create momentum.
"They posted long form clips, which means over 3 min for us, to show their users that this is what DAZN storytelling looks like. They were then retargeting content to target OTT subscriptions to their most engaged viewers. Custom Audiences allows the upload of paying subs, so you can exclude them from promotion drives such as this and go for that low hanging fruit."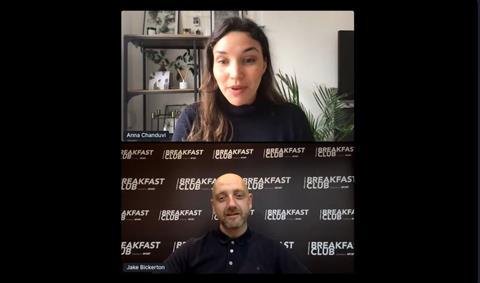 She added good uses of Instagram's new feature to sell from any surfaceincluded when: "Barstool Sports retargeted their most engaged viewers with a call to action to buy something from their store," and, "Bayern Munich is a great example, they really built a shopping business and used their content to sell merchandise, whether through new kits or partnerships – such as a great one with Muesli."
This leads to how to grow that audience before putting the monetisation into action. Chanduvi gave some tips on how to tailor your content to the Facebook and Instagram audiences, with key aspects including the length and regularity of posts.
She explained: "It's not about going live once in a while, it's about engaging them on a regular basis. If they watch something on Friday, how can you get them back on Sunday?
"Facebook around five years ago was about news feed, being viral. Now with Facebook Watch it is about intentional viewing and getting people to come back to your content.
"Audience development best practive is publishing regularly, getting one minute views - which is a super important metric, audience loyalty, and overall watch time."
She added: "Content that is over three minutes…can monetise at the highest possible cpm with adverts. Especially with the advert break after one minute."
Meanwhile, she pointed to greater flexibility with the options on Instagram: "IGTV is content that is more about storytelling. Instagram Reels is about trends and short forms. Instagram Live is deeper. So it's more variable."