The film celebrates the Manchester United legend's footballing ability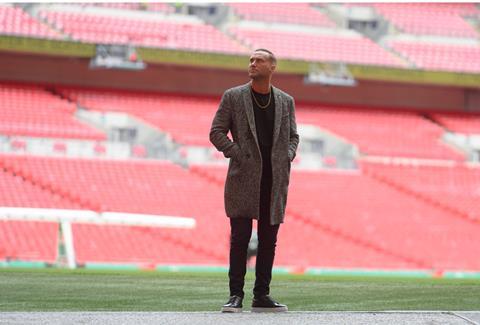 BT Sport has revealed the latest in its BT Sport Films series, George Best: True Genius.
Debuting on 26 May at 10.30pm on BT Sport 1, the documentary will then be available on demand from the BT Sport app and website. It is the most recent addition to the BT Sport Films documentary series, that includes the likes of Ours, Proud To Be Town, and Greavsie.
Best's son, Calum, presents the film, with Rodney Marsh, Pat Crerand, Alex Stepney, Paddy Barclay, Antonio Simoes and youth teammate Willie Anderson also contributing. Rare and never-before-seen footage also adds to the storytelling, which charts the former Northern Ireland and Manchester United player's rise to become one of the best players in the world and of all time.
Directed and produced by Tom Boswell, George Best: True Genius begins in the Manchester United youth setup led by Jimmy Murphy, through to the 1968 European Cup Final at Wembley and winning the Ballon d'Or that same year. Other key moments include his rise to the first team in the wake of the Munich air disaster, his headline-grabbing destruction of Benfica as a teenager in 1966, and winning the 1966/67 league title.
Calum Best said: "It's an absolute honour to be part of this film, that I hope will introduce my dad to a new generation of footie fans. BT Sport Films' George Best: True Genius delves into his life both on and off the pitch underlying his status as the greatest footballer to come out of the United Kingdom."
Executive producer of BT Sport Films, Sally Brown, added: "While Best's career is sometimes overshadowed by what followed and his ability and influence on the game can sometimes be forgotten, George Best: True Genius recognises Best for what he was: a wonderful footballer, one of the game's greatest talents, arguably the best ever footballer from the British Isles, and, an inspiration to a generation."