It would be the first time in 28 years that a Lions tour has been on free-to-air TV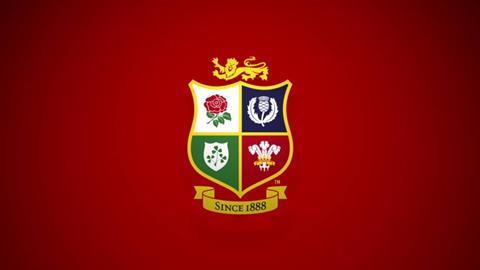 Channel 4 is close to agreeing a deal for the rights to highlights of the British and Irish Lions' tour of South Africa, according to the Daily Telegraph.
The deal would mean that Channel 4 will compile and broadcast a highlights package from each match on the tour, with Sky continuing to air the live games.
If the broadcaster is successful in gaining the rights, it will be the first time since 1993 that the Lions rugby union team has been on free-to-air TV in the UK. ITV aired the tour of New Zealand that year, with Sky Sports holding all rights to Lions tours since 1997.
There have been some doubts over the feasibility of the tour of South Africa recently, due to the Covid situation in the country. However, there are a number of options to keep it going, including playing behind closed doors, moving it to 2022, or relocating to Australia as Rugby Australia has offered financial guarantees.
This is the latest sport rights move by Channel 4, after its India v England test cricket coup. It also broadcast the England cricket team's World Cup victory back in 2019.