Specially created content will feature on the channel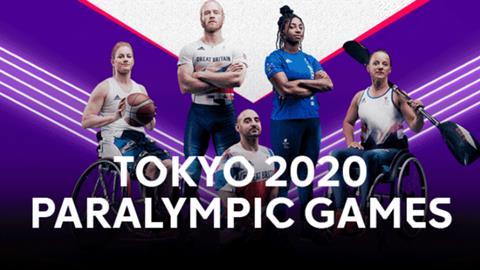 Channel 4 has partnered with TikTok to create a Paralympics hub on the platform.
The hub will feature bespoke content created by the broadcaster's Leeds-based 4Studio, including behind the scenes access from athletes, event and medals highlights with a split screen 'reaction' format, and a Q&A series with athletes.
Users will be able to use the hub without leaving the app, and with easy-to-navigate categories. Channel 4 will also use the 'text-to-speech' feature to help those with visual and reading impairments.
The Paralympics gets underway today, 24 August, with the opening ceremony broadcast on Channel 4's linear and digital channels.
Alex Mahon, CEO, Channel 4, said: "We want to make the Tokyo 2020 Paralympics the most accessible Games ever and this innovative partnership with TikTok will bring more creative and bespoke content to the widest audience possible, wherever they are.
"We've seen huge engagement with our C4 and E4 accounts on TikTok with over 23 million views since launch in March this year. We hope the hub will not only attract new audiences to the Games but also further improve visibility and understanding of disability, and inspire the next generation of Paralympians."
Rich Waterworth, general manager for TikTok UK and Europe, added: "Throughout this momentous summer of sport, TikTok has been the home of sporting fandom. From the EUROs to the Tokyo 2020 Olympics, athletes and fans alike have come together on TikTok to celebrate everything we love about these iconic moments.
"We're delighted to be working even more closely with Channel 4 to support them to make the Paralympics even more discoverable and accessible to the widest possible UK audience. With Paralympics content already doing well on our platform, we're confident the Hub will be a huge success and give fans new and creative ways to enjoy the thrill of the tournament."