Bosco Aranguren will lead its Spanish operation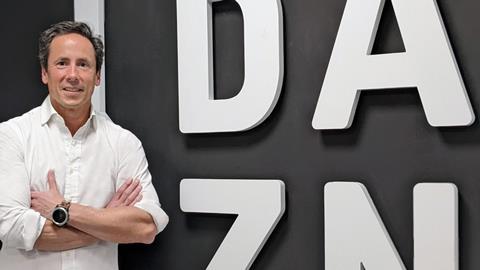 DAZN has appointed Bosco Aranguren as general manager of its Spain operation.
Aranguren arrives on 18 April to the newly created position, ahead of the launch of LaLiga on the OTT streamer in the country. It acquired the domestic rights to the competition for the next five seasons in December, alongside Telefonica.
DAZN also holds domestic rights for the Bundesliga in Germany and Serie A in Italy.
Aranguren is leaving Vodafone, where he was consumer channels operations and new lines of business director after three-and-a-half years at the company. Throughout 20 years' experience in marketing, customer management and business development, he has worked in senior roles at the likes of Microsoft - ending as digital director for Europe after 16 months, and Google - head of media buying solutions for Spain and Portugal after almost seven years. He has also held positions at L'Oreal, Toyota, and, briefly, Facebook.
Aranguren said: "I am very excited to join DAZN at this momentous time. I am convinced that with the passionate and talented team in Spain, we will deliver the most exciting, sociable and engaging viewing experience for sport fans."
DAZN CEO Shay Segev added: "We are very happy to welcome Bosco to DAZN at this exciting time of expansion for us. Creating this role and recruiting someone of Bosco's stature demonstrates our comitment to and investment in the Spanish market. Bosco's experience and knowledge of the market will help us drive the business forward as we expand our sports entertainment offering through strategic global partnerships."