Max Barnett joins as strategy & design commercial strategy lead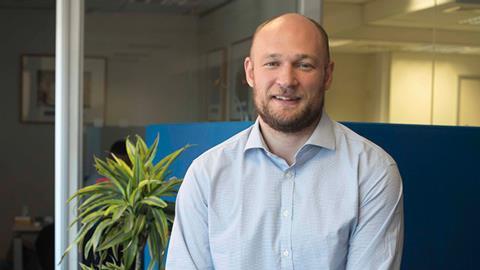 Deltatre has added Max Barnett as its strategy & design commercial strategy lead.
Barnett joins from Nielsen Sports, where he had spent several years in leadership roles, most recently heading up strategic consulting and fan research from New York for the company. He had previously been global head of digital at Repucom.
At Deltatre, he will have responsibility for advising new and existing clients on commercial strategy and identifying data-driven ROI across the fan ecosystem. He will be based in London, reporting to VP of strategy & design, Pete Burns.
The strategy & design unit at Deltatre has experienced growth in recent years. It works with companies across sport and entertainment to clarify their vision, evaluate new opportunities based on audience data, define business strategy and embrace digital transformation.
For example, it worked with the FIVB to evaluate the direct-to-consumer market ahead of the launch of Volleyball World.
Derek Ellis, president of strategy & design at Deltatre, said: "Max's experience and expertise in assisting rights owners, sponsors and media organizations to build strategies which capitalise on changing consumer demand will be crucial to our future growth plans.
"We continue to build on the positive momentum strategy & design has attained over the past year, working with global sports organizations on growth strategies, including; vision definition and alignment, idea inception, market viability, audience research, strategy planning and revenue modelling."
Barnett added: "I'm delighted to join Deltatre, after a year in which they have added some of the biggest names in sports and entertainment to its client roster. It's so exciting to be joining the strategy & design unit.
"The company and young unit has unrivalled experience and expertise, and I'm looking forward to bringing that knowledge and understanding to better serve our clients, new and old."