The broadcaster wants to help drive interest in the sport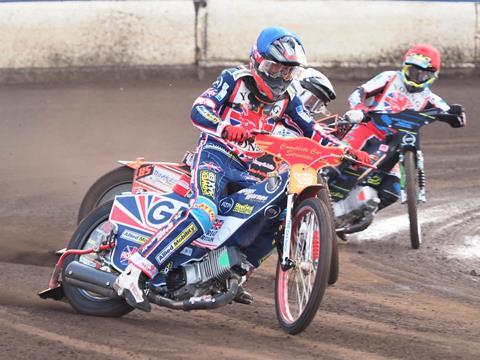 Eurosport is backing British Speedway in a scheme promoting young British talent.
The five-year plan will get underway when the season commences from 1 May this year, and means that every Premiership and Championship team will include one rising star in an effort to speed up their progression.
Each rising star will be given a grading, and Premiership clubs will build a team of six riders from a combined 35.5 points, plus one of the youngsters. Championship clubs will be allowed up to 39 points for six riders plus a rising star ranked two stars or below, or 38 points and a rising star rated three stars or below.
The aim is to increase young riders to two-per-team by 2022.
Simon Downing, head of Eurosport UK, said: "This new five-year format sets the tone for the ambition of British Speedway. We strongly believe this will drive interest and growth around what we already know is a hugely-exciting competition. The prospect of helping uncover top emerging British talent and contributing to their career progression is something that really excites us."
British Speedway Promoters Ltd chairman, Rob Godfrey, added: "We have a host of talented young riders desperate to make a career out of the sport and we are going to work closely with them to present them opportunities at league level to supplement the excellent work of Neil Vatcher and academies coaching them.
"With the restrictions in Poland and how many leagues they allow riders to sign up to, we have made this move – but we believe it's the right thing to do in any circumstances."
For 2021, the Premiership will be a six-team division, with Swindon likely to be welcomed back in 2022 alongside Somerset. Plymouth has also expressed an interest in joining, with negotiations underway to create a 12-team league with a knockout competition.