Race fans in Brazil, Czech Republic, and Slovakia will be able to tune into the service this season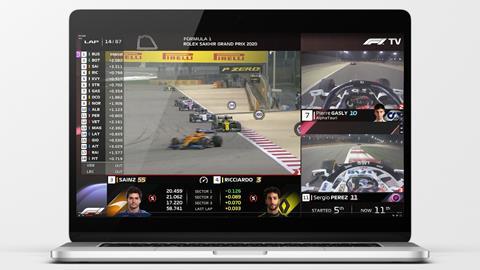 Formula One has updated its OTT subscription service F1 TV ahead of the 2021 season.
Already available in 82 countries globally, the service is expanding to Brazil, Czech Republic, and Slovakia this year.
The update was developed with Accenture's Industry X group, utilising their Connected Product expertise, the Accenture Video Solution and AWS Products & Services, and aims for an enhanced underlying platform, higher video quality and improved user experience.
Improvements to the F1 TV service include:
- Enhanced technology - Users can now stream video at 1080p at 50fps
- Cast to TVs - Users will be able to cast F1 TV using Chromecast and AirPlay (iOS).
- Improved user experience:
- Improved player controls – Users now have full control over the live stream; play, pause or rewind to watch that overtake again, across every channel, including on-board cameras.
- Improved channel switching – An improved interface allows users to easily switch between F1 TV's multiple additional streams: Pit Lane Channel, Data Channel, Driver Tracker and On-board Cameras.
- Improved user interface – A new, modern interface will allow users to browse and search F1 TV's archive content, as well as F1's exclusive series and documentaries.
Subscribers should now be able to navigate content more easily on the platform, both new and the over 2000 hours of archive that includes every Grand Prix from the past five decades.
It is available on F1TV.com from this week, and will be rolled out across iOS, Android, Amazon Fire tablet devices and Roku in the first half of the season. F1 TV for Apple TV, Android TV devices and Amazon Fire TV will also be released later in the year.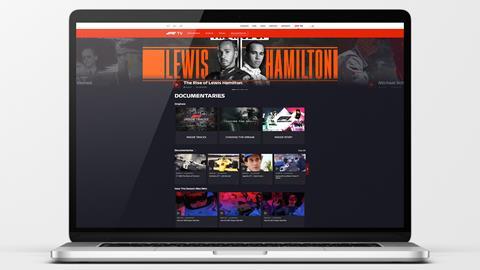 Director of media rights at Formula One, Ian Holmes, said: "We are delighted to be relaunching F1 TV ahead of the new season, with several upgraded features that will improve fans' experience of the product and make our extensive collection of archive footage easier to watch than ever before."
Daniel Farrell, Accenture Industry X, intelligent products & platforms, added: "Based on the Accenture Video Solution, the cloud-first platform with its live streams from over 20 track-side and on-board cameras has been designed with the high expectations of F1's demanding customers in mind.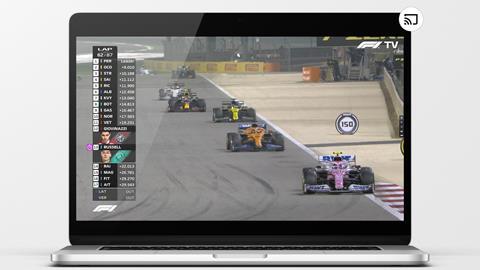 "We look forward to continuously innovating the product through the 2021 season and beyond to embed intelligence in the platform and connect a growing range of devices, all to deliver the most exciting and engaging fan experience possible."