Daily broadcast will give exclusive access and interviews from the England camp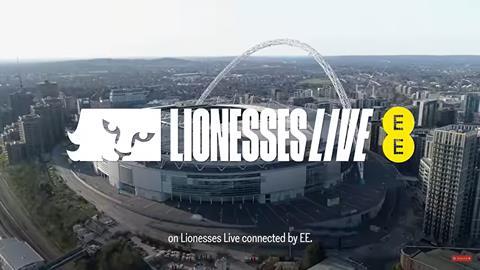 The FA has announced the launch of Lionesses Live, a daily show broadcast from the England camp in the build up to, and during, Euro 2022.
The show, which will be available through the England YouTube channel, will include exclusive access and interviews from the camp, as well as the latest news and a variety of special guests. will be hosted by BBC Radio 1Xtra DJ, broadcaster and Premier League Uncut presenter Joelah Noble, and Josh Denzel, and special guests will include the likes of Amelia Dimoldenberg, Chelcee Grimes, Ian Wright, Elz The Witch, DJ Monki and Felicia Pennant.
Other features will include competitions and giveaways, unboxings and more.
Lionesses Live will debut on 3 July from St. George's Park, before a special departure show on 4 July ahead of the tournament. From then, it will broadcast from the Lensbury Resort in London, England's main base for the tournament. You can view the trailer below.
All Euro 2022 matches will be shown by the BBC, with England and fellow home nation Northern Ireland's games on BBC1.
Noble said: "I am buzzing to bring behind the scenes access and great guests to the screen during the tournament to show their love of our team and women's football. It's such an exciting time for the England squad and I know Lionesses Live will give fans an incredible, unrivalled insight into this summer."
Philip Rogers, EE sports sponsorship, added: "As Lead Partner to all England Teams, EE is once again collaborating with The FA to ensure England fans stay connected to the Lionesses' this summer during Euro 2022. The opportunities EE is creating to drive the growth of the women's game, especially amongst participation and coaching, will be showcased during the live shows, as well as a major societal brand campaign set to be launched ahead of the tournament. Lionesses Live will offers fans unrivalled content, talent and access at the heart of the England camp."