Nikolaus von Doetinchem, VP of OTT streaming & media rights at OneFootball, told Broadcast Sport about the platform's future plans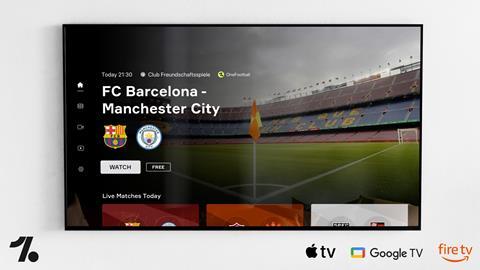 OneFootball aims to become where Gen Y and Z go for content, and where broadcasters have to be to reach them, according to its VP of OTT streaming and media rights, Nikolaus von Doetinchem.
To this end, the content platform has recently launched a smart TV app, joining its mobile, browser, and tablet versions. OneFootball has also been acquiring rights to the likes of Serie A and LaLiga highlights in the UK, and has deals with rights holders such as the Argentine FA, PSG, CONMEBOL, and more.
Speaking to Broadcast Sport, von Doetinchem explained: "A lot of users were already watching on bigger screens, especially live matches, through screen sharing and other systems. We have to be everywhere. It's the choice of the fan to use each platform, then we need to be there."
Ease of access is important for OneFootball, with younger audiences, "a generation that needs to be addressed differently, in a product and customer centric way." He added: "Ease of access to live matches is important. Free or pay-per-view, it won't take longer than two minutes to get into our content.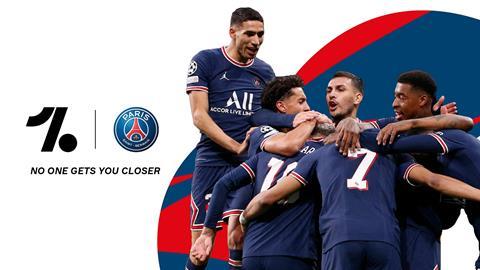 "An important part is that the biggest market, in my view, is the piracy market, which is worth an estimated $25 billion (£20.5bn) a year. This isn't because they don't want to pay, it's because the product isn't right."
In addition, "It can be frustrating for users to find where matches are – we want to be somewhere fans can get around this."
This could include a metaverse offering in the future, if there is user adoption. "There is a lot of potential, but it's very, very early days. It's still very undefined," warned von Doetinchem.
Overall, the aim for OneFootball is: "We've built a big user base of generation y and z. We want to be where they go for content, and where broadcasters go to reach them.
"There is a generational divide on how to consume. We want to be opening up new generations and consumer bases."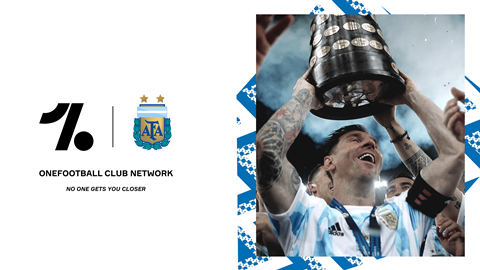 Specifically in the UK, von Doetinchem points to the platform's success in Germany and Italy as its hoped-for end destination. In both countries it has the domestic leagues' matches on its platform, as well as other competitions.
The platform is open to hosting content from other broadcasters for this aim, as well as streaming what it has rights to. Von Doetinchem explained: "OneFootball is not a classic broadcaster. We're a platform. We're agnostic to the source of our content.
"We are a very open platform to cooperate with the broadcasters. Rights acquisitions will complement what broadcasters and rights holders offer on the platform."
Original content will also be in this content mix: "We have the capabilities for original content and will invest in it – but the majority of our content will continue to be from broadcasters and rights holders."
Innovative deals such as its near-live highlights deal with CONMEBOL will also be involved. That agreement sees OneFootball streaming match clips with a three-minute delay on its platform, powered by WSC Sports' automated highlights system. Beginning in February for the Copa Libertadores in South America, a similar plan will be enacted in the UK for Serie A games in 2023/24.
Von Doetinchem believes it could be, "a gamechanger," claiming it, "can sit alongside other forms of consumption – it's been a fear that one form of consumption cannibalises the other, but that's changing. Broadcasters are beginning to share content."
This sharing of content is key to OneFootball's plans in the UK and abroad, von Doetinchem summing up: "We want to be an aggregator. There isn't a broadcaster we wouldn't work with."