Deal includes video content from the Argentine National League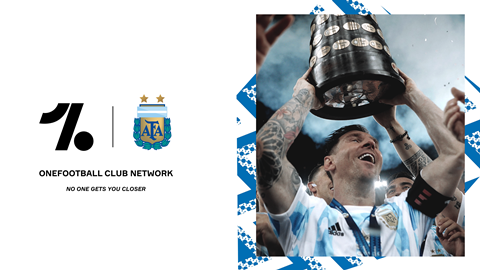 OneFootball has agreed a content partnership with the Argentine Football Association.
Similar to OneFootball's deals with the Brazilian FA and Ligue 1, it will see all editorial content published on the AFA website also available through the OneFootball website and app as well as the OneFootball Publisher Network of over 110 premium publishers.
This includes news, statistics, and match results, all in Spanish, which will appear in news feeds as official content with the AFA's logo. There will also be video content from the Argentine National League, which features world famous teams such as Boca Juniors and River Plate.
Breaking news alerts and push notifications will be used to reach fans globally.
This news comes after a year in which OneFootball has begun to move further into sports streaming, with it acquiring the rights to nine leagues across Europe with Eleven Sports, and the Indian Super League.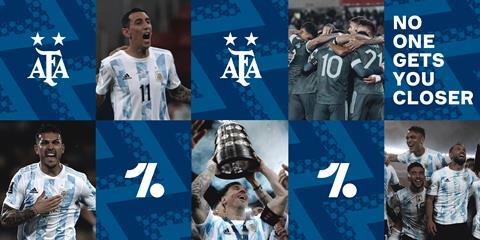 Claudio Tapia, President of AFA stated: "This strategic agreement with OneFootball allows us to continue with our digital expansion globally, offering a direct communication channel to fans and the brands that accompany us. AFA is a brand with a strong global presence that, for some time now, has experienced international growth and commercial expansion hand in hand with leading and innovative brands, such as OneFootball.
"This alliance that begins today will undoubtedly bring, in the short term, new and innovative additional releases for all fans of the Argentine National Team in a year as important as the one that has begun."
Tom Mueller, VP Partnerships, at OneFootball, said: "Argentina is a hugely passionate footballing nation and we're thrilled to be making the Argentine Football Association our first full Federation partner in Latin America. In joining the OneFootball network, official content from the AFA will now reach a new audience of young football fans in Argentina, and millions more around the world.
"Our ambition is to bring fans worldwide closer to the teams they love. We're delighted that the AFA is joining us on this journey and can't wait to bring more football news from Argentina to our community."