Sky Sports director of cricket Bryan Henderson talks to Broadcast Sport editor Jake Bickerton about the launch of The Hundred cricket tournament, which begins next month.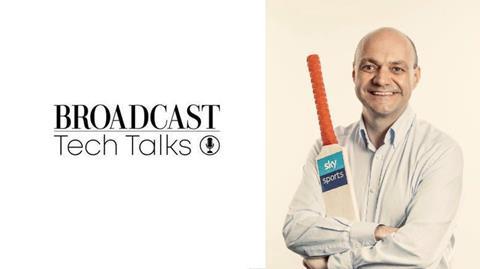 The Hundred aims to bring a new audience to cricket with simple-to-understand rules, fast-paced game play and building the format around an entertainment-first approach.
Henderson explains why The Hundred is different to what's gone before, and then provides great insight into Sky Sports' plans for its coverage of the new cricket format.
Sky has been involved in The Hundred since the early stages of the development of the format and has devised five pillars that underpin how it will present and produce content from The Hundred. These are:
Cricket is for everybody
Sport-led entertainment
Who's winning?
Closer to the players
Force for good
Henderson explains all these pillars in detail in this podcast, focusing on how they have influenced Sky Sports' approach to the production and broadcast of the series.
He also covers the rights deal that sees Sky become the host broadcaster and showing all games, with the BBC also airing 18 live matches from the tournament.