Vijay Sajja, founder and CEO of Evergent, reveals the strategies that D2C platforms can use to keep viewers signed on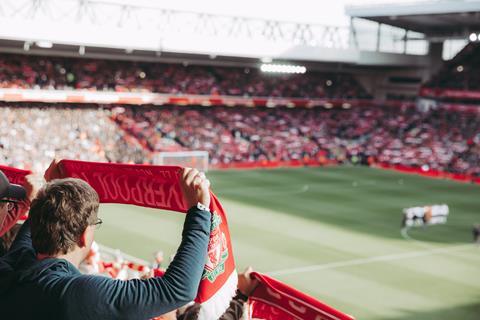 The Super Bowl, the UEFA Champions League Final, Indian Premier League final; these represent the last gasp of legendary sporting events as appointment TV viewing. In the pre-internet era, there were days when living rooms and bars across the world were packed with eager fans glued to traditional TV sets. Yet, the Sports Video Trend Report shows that 45% sports fans globally are currently exclusively paying for streaming services – while 79% would prefer to go 'streaming only' for sports content. With OTT video consumption overtaking traditional TV across the board, it's the growth of Direct-to-Consumer (D2C) services that is unlocking opportunities for individual teams to engage directly - and more effectively - with fan communities.
The seasonal cycle of sports content is a perpetual challenge for the sports industry. As a season ends, the likelihood of sports pay-TV subscriptions waning increases, with fans pausing or even moving to other sports services. With the surge in internet adoption and accessibility to content through OTT, previously protected national broadcasters with almost exclusive access to domestic sporting rights must contend with truly global competition.
Challenge equals opportunity
Although on the face of it the dual issues of seasonality and globalization seem to pose challenges, they can also unlock opportunities for progressive players within the sports streaming game. The big picture view is that the move to OTT, and in particular the D2C model, unlocks huge potential to better engage with fans on an individual basis. The goal for many is to move away from transactional engagement with subscribers and toward a deeper relationship that fosters a sense of 'community membership.' This direction also unlocks value for the fan and new revenue opportunities for service providers.
Such a relationship can extend in many directions beyond just D2C sports streaming. For example, one organisation we are working with is exploring how to engage with fans during the off-season in connection with other events taking place at their team's stadium. Another client is looking at a value-added offering through a membership model that provides fans with discounts on merchandise and in-stadium concessions.
Global, frictionless, and flexible
Although national broadcasters may fear the competition that the march of globalisation brings; D2C pioneers embrace the potential. Another of our clients, a major North American based sports league, now welcomes two thirds of its streaming audience from outside the country. However, with global fans facing different economic realities locally, this broadcaster is open to varying global pricing models including short event passes, annual subscriptions, and fixed-term passes.
Another major consideration is to reduce friction while providing flexible options for fans keen to move to OTT platforms for their sports streaming. Frictionless yet flexible should be the dual mantra for every D2C sports streaming service provider. And, as sports rights holders start to move away from exclusivity, it is likely that these traditional 'customer service' values will become the deciding factor between platforms offering similar sports content.
Frictionless engagement should start with simple onboarding that unlocks access on one or more devices. This extends to access as part of a wider membership scheme or even a 'family' or 'team' subscription model.
Flexibility should include the ability to tailor the type of subscriptions around the fans own preferences, which can range from only highlights all the way to full games. Additionally, flexibility can factor in which competitions or games are made available. Frictionless flexibility also needs to consider seasonality, allowing subscribers to pause and return via auto-renewal prompts at the appropriate time using the right contact medium.
Data unlocks potential
The possibilities are endless. To decide what strategies work, streamers need deeper insights into the audience. That journey starts with data. In recent years, the data foundation has become further enhanced through artificial intelligence and machine learning techniques to gain behavioural insight into large sets of fans across different sports, demographics, geographies, and seasonal patterns.
We've witnessed patterns that have emerged within our datasets. For example, a multi-device strategy. If a sport fan regularly watches content on more than one device, they are less likely to leave the service at the end of the season compared to a fan who uses just a single device.
Data not only influences service creation and management, but also ancillary factors such as targeted advertising, value added sales and end-of-season activities including cross promotion of sports with different seasonal schedules. Another valuable insight our work with sports TV providers has uncovered is that overly complicated subscriptions tiers have a negative impact on sign up and acquisition. The key point is that successfully building the right go-to-market strategy requires a blend of data, market intelligence and keen understanding of the full spectrum of fan communities.
The pioneers in this space are creating new levels of fan loyalty that last well after the last ball is kicked, thrown, or hit. By embracing traditional customer service values such as frictionless and flexible access, these innovators are able to identify ways to add value for their fans first that will enable them to monetize more easily as the market matures.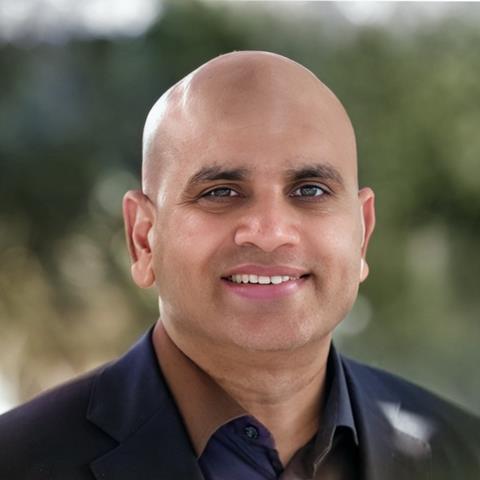 Vijay Sajja is founder and CEO of customer management and monetisation company Evergent.