The league is keen to open bidding to more broadcasters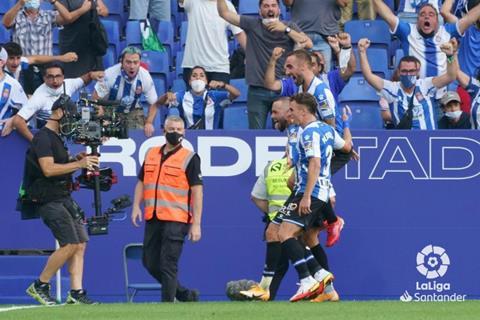 LaLiga has signalled that it will continue with its plan to offer domestic broadcasting deals for up to five years, an increase on the current three, despite regulator disapproval.
The Spanish markets and competition regulator, the Comisión Nacional de los Mercados y la Competencia (CNMC), has written a report on the league's tender plan, supporting the aim to bring in more bidders but recommending that the four and five-year deals aspect be removed.
Telefonica currently has exclusive rights to most of the competitions matches, but this deal comes to an end in 2022. LaLiga is interested in selling the rights to more companies this time round.
The CNMC said it "values positively the structure presented to commercialise the rights in different lots and options, as this can encourage more operators to participate and (favour) competition between them."
However, it also recommended: "The possibility of submitting bids for a period of four and/or five seasons should be eliminated."
In return, LaLiga, made clear it will, "carefully analyze the recommendations made by CNMC, but intends to continue the tender as planned."
It believes that offering the rights for up to five years will, "allow us to achieve greater access to football for fans at better conditions and prices", as well as, "allow participation of more parties in the tender as it facilitates the amortization of the investment over a longer period of time."