The live news strand of Motorsport.tv is to close less than a year after launch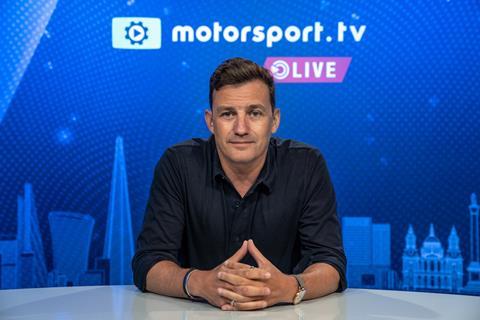 Broadcast Sport understands that Motorsport.tv is to cease broadcasting its live regular news bulletins, which are branded Motorsport.tv Live.
Staff working on the live news strand were told on Thursday they will be made redundant, with the last bulletins from Motorsport.tv Live to go out next week.
Broadcast Sport has been told that some staff were unhappy with their treatment by upper management, and that the company was "chaotic" from day one. There are also allegations of late payments to contractors and suppliers, and a late decision to cut overall funding to the channel from the ownership.
In addition, complaints made on the Glassdoor workplace review site mention "awful working culture", "low morale", "poor leadership", and several complaints about the ownership.
Motorsport.tv Live launched in March 2021 with a live motorsport news service, adding programming such as a weekly show with F1 personality and Drive To Survive star Will Buxton over the summer. Headline talent such as Buxton and Juan Pablo Montoya are thought to still be under contract.
Former BBC, Discovery, and NFL executive Simon Danker joined the company as chief executive in May, to "steady the ship". However, according to a source, despite improvements made with his arrival, "the damage had already been done" by that point through poor decision making and the lack of a business plan.
Motorsport.tv is owned by the Motorsport Network, which also runs a number of brands, websites and OTT operations – all of which focus on motor racing and consumer automotive content.
It has boasted of a monthly audience of 56 million globally in the past.
The closure of Motorsport.tv Live appears to be down to it not proving to be commercially viable. Broadcast Sport understands that, aside from dropping its live news bulletins, Motorsport.tv will continue to offer everything it did before, including live streams of motorsports. The headline talent associated with Motorsport.tv will continue to work with the company, and the platform has plans to continue to bolster its live streams and broader motorsport content over the coming year.