Sky, BT, and Amazon Prime Video may be able to pick up the rights in a private sale, with fears over a drop in value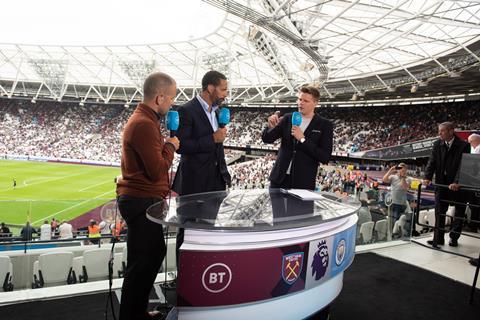 The Premier League is looking at the possibility of selling its next tranche of TV rights privately, according to The Sunday Telegraph.
Covid, Brexit, and a channel-sharing deal between Sky and BT mean that the top flight is worried about the next rights sale, which is set to go ahead before May for for the next three seasons.
Last time round, Sky paid £3.75bn for 128 live games a season, BT paid £975m for 52, and Amazon Prime Video picked up the final 20 for an undisclosed fee. This itself was a roughly 10% fall on the prior rights auction.
However, with those pressures pushing the price down, and having seen Serie A sign a deal with DAZN recently that was lower than its last deal, the Premier League is in talks with the three broadcasters and the government over a private sale - avoiding the usual auction.
A private sale would give more certainty to both sides, and perhaps give a small discount to broadcasters while keeping the Premier League from losing too much in TV rights' value.
This hasn't been done since the early 2000s, after a 2006 European Commission ruling that said the Premier League couldn't sell rights to only one broadcaster.
It would be a blow to any potential competitors, such as streaming service DAZN, and as such could trigger complaints. Any deal is also complicated by the short-lived attempt by six Premier League clubs to join the European Super League breakaway competition last week.