CEO Richard Masters revealed long-term deals could allow move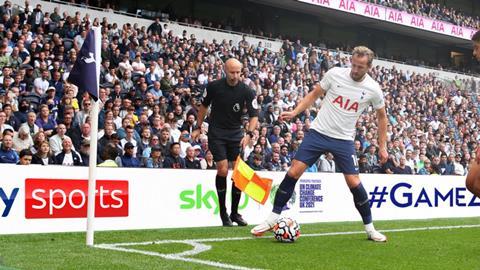 Premier League CEO Richard Masters has revealed that the competition is open to the idea of going D2C.
Speaking to journalists ahead of the new season, Masters revealed that while the league has sold all of its international rights to third parties, it does have some 'options' in its longer term deals that allow for the launch of a D2C platform.
Masters said: "We have sold all of our international rights to third parties. In other words, we've licensed them as opposed to going direct to the consumer.
"However, we do have — and I can't reveal where in the world — options to do various things. We've probably signed more long-term partnerships than usual – six-year agreements instead of three-year agreements – and there are options in some of those agreements to go direct to consumer in the name of the Premier League."
He added: "In a very small number of deals, it's possible for us to do certain things."
Countries that where broadcasters currently have six-year deals include the US with NBC, NENT's deals across Netherlands, Poland, Estonia, Latvia and Lithuania, plus Sweden, Norway, Denmark and Finland, and more.
Masters has spoken on the chances of a 'Premflix' option in the past, revealing in 2020 that he was open to the idea.
In 2020, he said: "During the last process we spent quite a lot of time and invested a lot of recourse in building out our expertise and capacity in 'direct consumer'.We considered whether it would be the right time to test a few markets and decided not to. But we are going to continue for the planning phase in the next commercial term to build out those capabilities.
"We were ready last time and we will be ready next time should the opportunity arise."