It more than doubles the broadcaster's previous rights agreement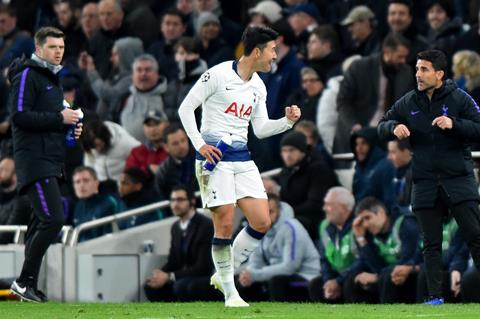 The Premier League has secured a six-year broadcast deal with NBC Sports for the US market.
NBC beat competition from the likes of ESPN and ViacomCBS to extend its deal with the top flight, having to pay a reported £2 billion to do so. This more than doubles the £740 million that it paid for the last rights cycle in 2015.
The new partnership starts with the 2022/23 season and runs until the end of the 2027/28 campaign, and it will cover all 380 matches each season.
The increased price tag is a major boost for the Premier League, after it has seen rights values drop for rival leagues during the pandemic. Both Serie A and Ligue 1 had to settle for lower media rights deals, while LaLiga is currently in the bidding process for its domestic rights and had to extend the contract length to five years to boost interest. The Premier League itself did not run a bidding process and rolled over its current deals with Sky Sports, BT Sport, Amazon Prime Video, and BBC Sport this year.
Premier League chief executive Richard Masters said: "We are delighted to announce our new US broadcast deal with NBC Sports, who have been brilliant partners for the Premier League over the last nine seasons. NBC Sports has significantly strengthened the popularity of the League in the United States in that time through its fantastic coverage and promotion.
"NBC Sports' Premier League Mornings programming is now a real institution among supporters in America, with fans getting up early to come together and cheer on their favourite club, week in, week out.
"It's an exciting time for football in the US and we look forward to continuing to work with NBC Sports to bring our competition to even more fans over the next six years."
NBC Sports chairman Pete Bevacqua added: "We are excited to come to this long-term extension with the Premier League. Our Premier League team, led by Jon Miller, has been incredibly dedicated to growing the Premier League in the United States over the last nine years.
"This new agreement is also a testament to the hard work of production, marketing and other areas of our company, as well as the tremendous partnership that has been established with the leadership and club owners of the Premier League."
Having sold its rights in the US and EMEA regions, the Premier League will now turn its attention to the rest of the Americas and Asia Pacific territories.