First episode has been released on the Sky Sports Premier League YouTube channel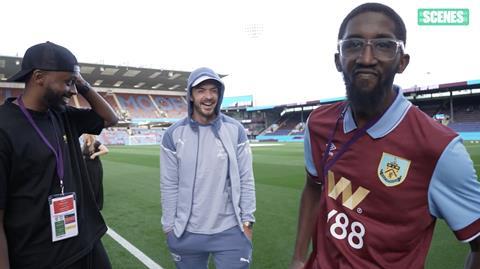 Sky Sports has launched social-first docuseries, Scenes.
The series aims to give different perspectives on the matchday experience, blending first-person storytelling with behind-the-scenes access. In it, a group of creators are sent to unique matchday locations, each one documenting their respective experiences of a big Premier League fixture from an angle the audience is yet to see.
A regular group of creators will take part through the season, alongside special one-off guests from the world of sport, music, and film. The format has been created in partnership with After Party Studios, the production company founded by YouTuber Callux.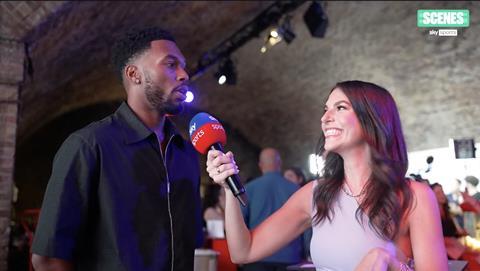 Episode one landed on the Sky Sports Premier League YouTube channel on 15 August, and features creators Specs Gonzalez, Sharky, Morf and PK Humble with presenter Nicole Holliday attending Sky Sports' Opening Night of the Premier League event ahead of Manchester City's victory against Burnley in the opening fixture.
Standout moments include a surprise cameo from Jack Grealish, a race between Jamie Carragher and Specs, as well as Gary Neville revisiting painful memories of Valencia in talk of a forfeit should Manchester United lose to Burnley this season. You can watch the full episode below.
Sky Sports' director of football, Gary Hughes, said: "At Sky Sports, we always strive to bring the viewer as close to the action as possible. So when looking at how the modern fan consumes the game, we wanted to provide a new perspective, or multiple in the case of Scenes. Immersion in the match day experience is still very much at its core, but we've created it so that it appeals to the viewing habits of younger fans who want to see the game in a different, more socially led way."
After Party Studio's managing director, Joshua Barnett, added: "We're delighted to be partnering with Sky Sports ahead of what promises to be another incredible season. We believe Scenes is the perfect vehicle to engage the modern-day football fan, whilst simultaneously championing some of the most exciting online talent in the sports entertainment space."