The broadcaster will be looking to build on the huge Women's Euros audiences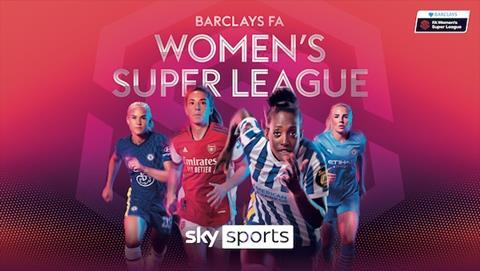 Sky Sports has revealed the presentation team for its Women's Super League coverage this season.
The broadcaster will be hoping to build on the record audiences that the Women's Euros drew this summer, as well as the buzz after England's first tournament win in 56 years.
Likely with this in mind, Sky has expanded the number of pundits who will be offering comment from last year, with Caroline Barker and Karen Carney to be joined by Kelly Smith, Fern Whelan, Sue Smith and others regularly throughout the season.
In addition, this time round Jaqui Oatley and Seb Hutchinson will be assisted by Gary Weaver and David Stowell on commentary duties, and Jess Creighton will continue to present magazine show Inside The WSL.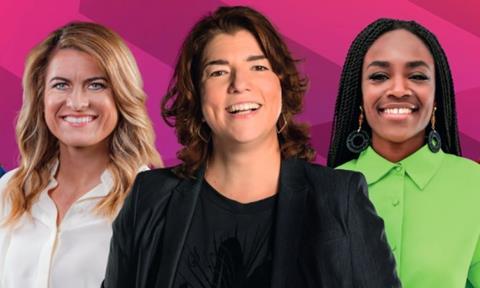 Sky Sports will be airing up to 44 matches during the season, with the BBC showing another 22 as the pair go into the second year of the league's first ever commercial rights deal. All other games will be available on the FA's OTT platform, FA Player.
Last season saw viewing records broken for the competition, and there will be hope that this can happen again following the Euros success.
The season will kick off on Sky Sports with Tottenham Hotspur taking on Manchester United at 12:30pm on 10 September, followed by Manchester City hosting fellow Women's Champions League qualifier Arsenal at 7:00pm on 11 September.
WSL September fixtures on Sky Sports and BBC (all other games FA Player)
10 Sep, 12:30: Tottenham Hotspur v Manchester United, Sky Sports
11 Sep, 12:30: Chelsea v West Ham, BBC
11 Sep, 19:00: Manchester City v Arsenal, Sky Sports
18 Sep, 12:30: Aston Villa v Man City, BBC
18 Sep, 18:45: Liverpool v Chelsea, Sky Sports
24 Sep, 13:30: Arsenal v Tottenham, BBC
25 Sep, 16:00: Chelsea v Manchester City, Sky Sports
25 Sep, 18:45: Liverpool v Everton, Sky Sports